The Black Travel Expo has made the decision to postpone its inaugural event due to the escalating COVID-19 / Delta Variant outbreak. Originally scheduled to take place in Atlanta, Georgia on October 14-17, 2021 at the Atlanta Marriott Marquis, the expo will now be held June 2-5, 2022.
The event, which aims to make it easier for people of color to learn more about the travel business and plan their next big vacation, made the difficult decision to postpone after closely monitoring the COVID-19 / Delta Variant situation along with city and state officials.
The Black Travel Expo feels that postponement is the right decision to ensure the health and welfare of all event attendees, exhibitors, and speakers as well as the local, national, and international community at large. Event organizers feel that by June 2022 they will have a better opportunity to gather the black travel community together in a safer and more comfortable environment.
Those who purchased the early bird expo pass and awards brunch can rest assured that their passes will be honored for the new event dates. The expo will also be updating links on their website for hotel reservations.
In addition to postponing the event, the Black Travel Expo will be implementing health and safety protocols appropriate to the public health circumstances existing at the new date of the expo. The event will utilize protocols that will comply with or exceed any public local health requirements and be consistent with public health standards as issued by public health entities.
The Black Travel Expo event organizers are continuing to monitor the Center for Disease Control (CDC) and the Georgia Department of Public Health websites for the most up-to-date information on the coronavirus in order to move forward with the event safely in June 2022.
Though no protocols have officially been put in place for the Black Travel Expo in June, the event is considering measures including vaccination, proof of COVID status, self-monitoring, biometric screening, symptom checkers, contact tracing, use of personal protective equipment and social distancing, or other similar measures.
Even with the new dates, the expo's schedule of events will remain roughly the same.
The event opens on Thursday, June 2, 2022 with check-in, registration, and a welcome reception and networking event. Exhibitors will showcase their travel products and services on Friday, June 3, 2022 and Saturday, June 4, 2022. Travel related exhibitors are encouraged to sign up. Sponsorship opportunities are also available. The event will feature panel discussions, keynote speakers, networking events, and evening entertainment throughout the weekend.
Registration for The Black Travel Expo is open with early bird passes available for $99. You can also purchase a pass to the BTE Awards brunch on Sunday, June 5, 2022 for $65. A combination ticket for the expo and the awards brunch combined costs $165.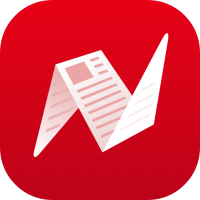 This is original content from NewsBreak's Creator Program. Join today to publish and share your own content.