With Buford Highway running right through Doraville, it's no wonder that this northeast Atlanta city is a great foodie destination. You can find a diverse array of small, local restaurants with all different types of cuisine. Find the best restaurants in Doraville here.
Mamak
Mamak on Buford Highway in Doraville offers a taste of true Malaysian cooking. This small, cozy café is inspired by Malaysian street food stalls. Their menu features Malaysian curries, noodles, and roti canai made with layered flavors from Chinese, Indian, and Malay roots. You'll find delicacies like pork porridge, lemongrass chicken, and curry braised beef brisket to dine on.
El Rey del Taco
El Rey del Taco, located on Buford Highway, is on a mission to bring you the best authentic tacos in Atlanta. Their name even means "the king of tacos". This family-owned business has been making authentic Mexican food for the past 15 years. Their menu has a varied list of taco options, including pork butt, tongue, cow's cheek, goat meek, and beef flank. El Rey del Taco does other Mexican food well, too, like their fajitas, seafood specialties, and quesadillas.
Woo Nam Jeong Stone Bowl House
Woo Nam Jeong Stone Bowl House is located in Seoul Plaza on Buford Highway. The restaurant was started in 2009 by Grandma Young Han, who owned a successful restaurant in Cincinnati before retiring to Atlanta and then deciding to come out of retirement with another successful creation. This restaurant serves traditional Korean fare. On the menu here, you will find dishes like haemul pajeon (seafood scallion pancake), kalbi (barbecue beef short rib), and bibimbap served in a cast iron stone bowl.
Baldinos Giant Jersey Subs
Baldinos Giant Jersey Subs is a long-running chain that serves up a delicious menu of hot and cold sub sandwiches, deli sides, salad plates, and sweets. Their sandwiches are served on freshly baked rolls that will have your mouth watering for more. Check out their daily specials, which change monthly, for great deals on different sandwiches.
Big Dave's Cheesesteaks
Big Dave's Cheesesteaks has some of the best cheesesteaks in Atlanta. They have two locations: one in Doraville and the other in Downtown Atlanta. On the menu, you'll find plenty of meaty cheesesteaks alongside some unique creations like the popular beef, chicken, and salmon cheesesteak egg rolls. Try Big Dave's modern take on the classic cheesesteak with the "Dave's Way" Cheesesteak, which comes with beef or salmon stuffed with three types of cheese, sweet peppers, banana peppers, mushrooms, and onions.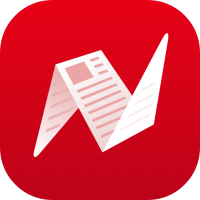 This is original content from NewsBreak's Creator Program. Join today to publish and share your own content.