Atlanta is a great destination for creative and literary types. Atlanta has been home to authors like Margaret Mitchell and Joel Chandler Harris who have left their literary mark on the city. Check out this guide to the top literary spots and sights to explore in Atlanta that any book-lover will enjoy.
Margaret Mitchell House
The small apartment where Margaret Mitchell lived with her second husband is one of Atlanta's top literary sights. The Margaret Mitchell House museum in Midtown offers a guided tour of the first floor apartment that Mitchell nicknamed "The Dump". This apartment is where she wrote Gone With the Wind and the museum contains memorabilia related to the author and her famous work.
The Wren's Nest
The Wren's Nest is the home of Joel Chandler Harris, who, in addition to being the editor of the Atlanta Constitution newspaper, recorded the African American folklore of the Uncle Remus and Br'er Rabbit stories. This house museum explores the history of the house, Harris's legacy, African American folklore, and the art of storytelling. The home is also reportedly haunted, and the museum offers guided ghost tours with paranormal investigators every fall.
Oakland Cemetery
The Historic Oakland Cemetery is Atlanta's gorgeous Victorian garden cemetery that covers 48 acres. Among the many notable Atlantans who have their final resting place here is Atlanta's literary darling Margaret Mitchell, author of Gone With the Wind. She is buried here with her husband John Marsh.
Shakespeare Tavern Playhouse
The Shakespeare Tavern Playhouse in Midtown was built to replicate Shakespeare's Globe Theatre. Visitors can enjoy the Bard's plays in their Original Practice (meaning the players acknowledge the audience, and if your cell phone goes off, you will be heckled by the players). The playhouse has a British pub-style menu served cafeteria-style so you can dine while you enjoy Shakespearean classics.
Central Library
Atlanta's Central Library sits on the site of Carnegie Library, the city's first public library. The committee that persuaded Andrew Carnegie to donate $100,000 for the building was headed by Margaret Mitchell's father, Eugene Mitchell. When you visit the Central Library today, you will find the Margaret Mitchell Collection housed in the library's Special Collections Department. This collection features a number of notable items related to the writer, like the typewriter she used to write Gone With the Wind, her Pulitzer Prize, her American Book Award, and various important editions of Gone With the Wind.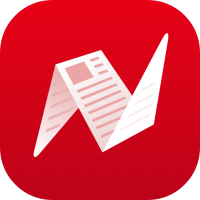 This is original content from NewsBreak's Creator Program. Join today to publish and share your own content.