Local Georgia residents looking for an outdoor getaway this summer may find what they're looking for at a park or lake maintained by Georgia Power, one of the state's top energy companies.
As Georgians plan their summer vacations, they can look for recreational opportunities near home. As part of Georgia Power's commitment to conservation and the outdoors, the company is the largest non-governmental provider of public recreation in Georgia. The company maintains and operates approximately 100,000 acres of land, 60,000 surface acres of water and reservoirs, and more than 15 lake properties across the state.
Of the 100,000 acres of land, 30,000 acres is being used for wildlife management areas; that leaves 70,000 acres for outdoor recreation.
Many of Georgia Power's recreational properties offer boating, fishing, swimming, hiking trails, scenery, picnic areas, pavilions, playgrounds, beaches, and campgrounds. Campsites range from primitive camping for tent campers to sites with amenities such as electric service and water hookup for campers and RVs.
Guests can purchase a Day Use Pass for just a day out or an Annual Park Pass for a whole year of outings.
In North Georgia, visitors can find recreational activities at Lake Burton, Lake Rabun, Lake Seed, Lake Tugalo, Lake Yonah, and Tallulah Falls Lake. For camping opportunities, head to Lake Seed or Tugalo Park on Lake Yonah. And for thrill-seekers, Georgia' Power's North Georgia Whitewater releases into Tallulah Gorge during selected weekends in April and November, and access to the releases is open to the public.
In East Georgia, visitors can find recreational activities at Lake Oconee and Lake Sinclair. These lakes are perfect for boating, swimming, fishing, and hunting.
In Central Georgia, head to Lake Jackson and Lake Juliette for recreational activities. These lakes offer plenty of fun for those ready to hit the water, including fishing, boating, camping, and water sports. Between the two lakes, there are three different campgrounds to choose from depending on your camping style and needs.
In West Georgia, guests can enjoy outdoor activities at Lake Harding, Goat Rock Lake, Lake Oliver, Lake North Highlands, and Lake Worth. These scenic lakes offer a great day out with activities like hiking, picnicking, fishing, and boating. A campsite is offered at Blanton Creek.
To help plan a summer vacation close to home, Georgia Power offers detailed information about all of its properties, including the status of facilities, amenities offered at each site, local attractions nearby each lake, water safety information, an interactive fish guide for each of the lakes, and current lake levels and conditions for each lake.
For those looking for family-friendly outdoor recreation this summer, there is no need to look far from home for a memorable outing.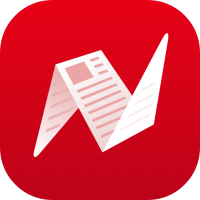 This is original content from NewsBreak's Creator Program. Join today to publish and share your own content.