Illuminarium Experiences, a new global experiential entertainment company, opened its first Illuminarium in Atlanta, Georgia on the BeltLine on July 1, 2021 with its debut WILD: A Safari Experience. The 26,000 square-foot immersive entertainment complex showcases the beauty of Africa's most exotic animals in their natural habitat, offers a first-of-its-kind nightlife experience at The Bar at Illuminarium, and serves all-day dining at The Illuminarium Café.
WILD: A Safari Experience transports visitors to Africa through cinematic content shot on location by Radical Media. Guests are placed inside the narrative using techniques from traditional modtion picture production and virtual reality combined with interactive features.
This experience showcases animals in their native habitats across South Africa, Botswana, Kenya, and Tanzania. Visitors are immersed in the authentic sounds and scents of Africa, all without having to leave the BeltLine. Visitors can walk through the theater and feel an elephant walking in front of them.
After dark, Illuminarium becomes an immersive nightlife experience with The Bar at Illuminarium. Guests can enjoy cocktails and a tapas-style menu while surrounded by seven different digital settings. These immersive destinations range from a city street in Tokyo to fantastical dreamscapes. The Bar charges a $15 cover charge prior to entry. It is open to the public Thursday through Saturday from 8 p.m. to 12 a.m.
The Illuminarium Café, a full-service restaurant at the Illuminarium, is now open as well. The restaurant serves a breakfast, lunch, and dinner menu consisting of authentic dishes from the African continent and a selection of salads, flatbreads, rice bowls, paninis, and burgers. It is open to the public seven days a week from 9 a.m. to 11 p.m. and offers both indoor seating and an outdoor patio facing the Atlanta BeltLine.
Reservations for both The Bar at Illuminarium and The Illuminarium Café are available on Open Table.
WILD will be followed by SPACEWALK, a journey through the Solar System that will allow the audience to experience what it is like to walk on the Moon and Mars. This experience will allow guests to leave footprints on the surface of the moon.
Tickets for WILD: A Safari Experience start at $30 for kids and $35 for adults. A Combination Experience upgrade costs $40 and includes admission, a guidebook, one take-away snack or soft drink, and a portion of your proceeds supporting WildArk Advocacy. An All-Inclusive Experience upgrade includes admission, a guidebook, a $10 voucher for the café or shop, flexible entry time, and a portion of your proceeds supporting WildArk Advocacy.
Illuminarium is located on the Atlanta BeltLine just south of Ponce City Market at 550 Somerset Terrace NE.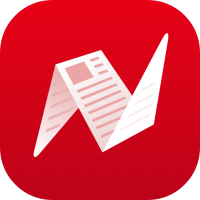 This is original content from NewsBreak's Creator Program. Join today to publish and share your own content.