The global hospitality brand IHG Hotels & Resorts has launched a contest that will give one lucky United States-based traveler the chance to win a year's worth of free hotel stays.
The brand aims to give guests back the time, memories, and travel experiences lost in 2020, so if you had to reschedule a holiday last year, then this contest is for you. The contest is a part of IHG's new Department of Epic program, which will help guests bring their travel dreams to life. The Department of Epic wants to help travelers strengthen family bonds, celebrate milestone moments, unite far-flung friends, and forge business partnerships at their hotels across the globe.
One lucky traveler will win 356 days worth of epic hotel experiences as various IHG locations, including InterContinental, Kimpton, and Holiday Inn Express. IHG has hotels for every type of traveler, whether you want to explore the Grand Canyon, go wine tasting in Napa Valley, or relax on the beach in the Maldives.
The once-in-a-lifetime opportunity comes with exclusive perks for the lucky winner, including:
The Ultimate Snack Setup: The winner will receive a complimentary basket full of their favorite snacks every time they check into a new IHG hotel.
12 Months of Delicious Meals: The winner will be able to dine once a month at one of IHG's award-winning restaurants throughout the year.
The Gift of Perfect Sleep: The winner will be able to swap out their home mattress with a deluxe option used by IHG brands so that they can get the rest and relaxation of a hotel vacation even when they are back at home.
A Private Car Service: The winner will have access to a private car at select hotels to take them wherever they want to go around their destination.
An Iconic Robe Collection: The winner will enjoy the coziest, over-the-top collection of iconic Kimpton robes, recognized for their memorable designs, which will serve as the perfect souvenir from the year.
IHG Rewards Status: The winner will become a Spire Elite rewards member, the program's highest level of membership.
A Personal Booking Concierge: The winner will make all hotel reservations through a personal booking concierge who will help them select the perfect destination and hotel for each day of the year.
In addition to all of these exclusive perks and as a part of the Department of Epic, IHG will provide tailored experiences through a Surprise and Delight Program. All travelers who are "Epic'd" will be rewarded with "Epic Extras" ranging from plush hotel slippers to a penthouse booking.
To enter the contest, all you have to do is take to Instagram and Twitter to 'tell IHG why you need an epic vacation – without telling IHG you need an epic vacation', using #IHGTellMeContest and tagging @ihghotels. IHG is accepting submissions through July 20, 2021. Click here for a list of terms and conditions and to learn more about the contest. The winner will be announced on August 2, 2021.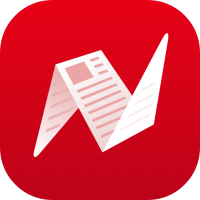 This is original content from NewsBreak's Creator Program. Join today to publish and share your own content.