Sharecare, a leading digital health company based in Atlanta that helps people manage all their health in one place, and Forbes Travel Guide announced their first partnership with leading cruise line Celebrity Cruises to adopt the tech-enabled Sharecare Health Security VERIFIED™ system. Each ship in Celebrity Cruises' award-winning fleet has been Sharecare Health Security VERIFIED™ using a solution designed to help mitigate risks associated with the transmission of COVID-19 and other public health outbreaks.
On June 26, 2021, Celebrity Cruises resumed U.S. operations with Celebrity Edge setting sail from Fort Lauderdale, Florida. Celebrity's fleet is the cruise industry's first to become Sharecare Health Security VERIFIED™.
The Sharecare Health Security VERIFIED™ is just another layer to Celebrity Cruises' "Healthy at Sea" program, which encompasses health and safety measures established in accordance with guidance from public health authorities, government agencies, and the company's own team of health and safety experts.
Sharecare Health Security VERIFIED™ works in tandem with existing programs and protocols already in place on cruise ships by ensuring health and safety measures are comprehensive and can be verified by shipboard staff. This covers everything from employee well-being and safety to onboard sanitization to contactless adaptations for in-room dining.
Sharecare's solution allows real-time tracking of the verification process from the Celebrity Cruises headquarters and provides an audit trail of protocol compliance and analytics, which is accessible to the ship's captain and monitoring teams at headquarters.
To maintain Sharecare Health Security VERIFIED™ status, each shipboard team will complete the verification process covering a comprehensive list of touchpoints on every ship between sailings. Passengers do not begin boarding until the ship has been health security "cleared" by its executive committee. Once the ship is cleared, all passengers will receive mobile notifications that their ship has been re-verified and is ready for boarding.
This notification and reverification process will give travelers peace of mind that every requirement has been completed and confirmed by Celebrity staff between every cruise.
Sharecare debuted its strategic partnership with Forbes Travel Guide in November 2020 to empower the hospitality industry to take on the operational and health safety challenges introduced by the COVID-19 pandemic and to restore confidence among travelers. By combining Sharecare's expertise in healthcare and digital innovation with Forbes Travel Guide's best practices for hotel operations and service, Sharecare Health Security VERIFIED™ enables hotels, resorts, restaurants, sports and entertainment venues, and cruise lines to put public health and safety at the forefront of guest experiences. To see how Sharecare Health Security VERIFIED™ has helped restore fan confidence at sports and entertainment venues, click here.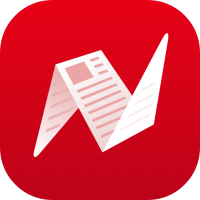 This is original content from NewsBreak's Creator Program. Join today to publish and share your own content.