ATLANTA — The city of Atlanta put up a statue to honor the boxing legacy of the great Evander Holyfield.
The bronze statue stands 10 feet tall and weighs in at 1 ton and 232 pounds outside State Farm Arena in downtown Atlanta.
"It means a lot because it's not something that you earn," Holyfield said.
The four-time heavyweight champion, the only boxer to ever accomplish such a feat, said he was honored with the unveiling of the enormous statue.
"You know, they say every good thing comes from God," Holyfield said.
The champ also credited his mother the secret to his success, as his proud family looked on.
"He's always been a big inspiration for the whole family. Motivating us to be great and never quit and work hard at whatever we do," said nephew Maury Weaver.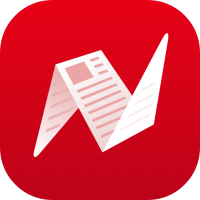 Legendary boxing announcer Jimmy Lennon started the unveiling ceremony Friday to thunderous applause.
"Ladies and gentlemen, introducing the one and only Evander "Real Deal' Holyfield!"
Evander Holyfield first put on the gloves at a boy's club in Atlanta's Westside at the age of 7. He went on to become one of boxing's all-time greats and one of the city's favorite sons.
He held both the world heavyweight championship and the world cruiserweight championship. He also won a bronze medal at the 1984 Summer Olympics. He also defended the title three times, including fights against former champions Larry Holmes and George Foreman.
"I have done everything I wanted to do. I had a great career," Holyfield said.