Heroes come in many different shapes, sizes, and abilities. But they all have the same super ability : To lift the hopes of others.
A teen with Down Syndrome completed a mini-triathalon after meeting his role model, Chris Nikic, the first person with Down Syndrome to complete an Ironman triathlon.
14-year-old Caleb Prewitt of Jacksonville, Florida, had a closed mindset on what he could accomplish with Down Syndrome until he met Chris.
"If we had a poster of Chris, it would be in Caleb's room. Chris is Caleb's hero," Caleb's mom Karen Prewitt said.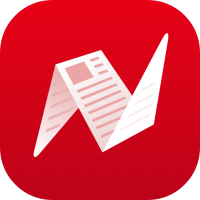 Last November, Chris finished a 2.4-mile swim, a 112-mile bike ride and a 26.2-mile marathon run at the Ironman Florida competition in Panama City Beach in 16 hours, 46 minutes and 9 seconds.
"I don't remember when I stopped crying after Chris crossed the Ironman finish line, to be honest," Karen said. "I couldn't help but just cry and cry. And I know that Caleb felt it, too. Those tears were there because he did it against all the odds, against all the barriers.
Not only the barriers of society, but the barriers of his physical body. "There were moments when we weren't sure if Chris was going to finish. "
"Moments where we knew he was struggling during the run. And the fact that he crossed the finish line with time to spare was something I'll never forget. It felt like in that moment he was carrying the Down syndrome community on his shoulders."
But what Chris did next was even more heroic. He took this young fan under his wing, became a mentor, worked out with him and planted a dream.
Last weekend, Caleb finished his first mini-triathlon. He is believed to be the youngest person with Down Syndrome to ever do so. He also received an invitation to compete on Florida's Special Olympics triathlon team — the same team Chris is on.