Utah is one of the states that offers magnificent sceneries, gorgeous scenery, and spectacular views of nature, from the extremely saline waters of the Great Salt Lake to the sky kissing 13,500 ft high peak of Kings Peak.
People who reside in Utah and own travel trailers or truck campers are fortunate to live in a state with such different landsca
pes and geography for the ideal camping experience.
If you've packed your belongings and are ready to hit the road in your fifth wheel, these are the greatest camping locations in Utah.
Camping in Utah is one of the finest ways to see this stunning state.
1. Devil's Garden Campground
This campsite, located in the south-eastern portion of Utah, allows you to have a closer look at the sky and its gorgeous adornments – the stars and galaxies.
It is more than 5,000 feet high, and many consider it to be the most desirable camping location in the country.
Arches National Park is around 18 miles away.
You won't get a boondocking experience here, but they've made an effort to keep it away from the hustle and bustle of the metropolis.
When visiting this campground, bear in mind that there will most likely be no showers or power hookups.
There are around 60 camping spots here, including several for parties of 11 people.
Plan your visit to Devils Garden Campground.
2. Goblin Valley State Park
If you've always been drawn to strange and enigmatic settings, Goblin Valley's sceneries are for you.
You might wish to inquire as to why it's known as the Goblin Valley.
Even when you're standing near to them, the sandstones in this area resemble goblins.
There are official hiking paths as well, although most people choose to explore around the Valley of Goblins.
There are almost 25 camping sites with hot showers, drinking water, and a dumping station.
If you enjoy mountain biking, here is your time to show off your talents.
Plan your journey as follows:
State Park Goblin Valley
3. Rendezvous Beach Bear Lake
Do you often wish to swim in the Caribbean but never get the opportunity?
This is your opportunity to enjoy that experience while in Utah.
This lake's stunning blue waters provide a sensation comparable to that of Caribbean seas.
This lake is almost 6,000 feet above earth and may reach depths of 210 feet in its deepest areas.
Fishing, swimming, scuba diving, waterskiing, and other activities are popular here.
Plan your journey as follows:
Bear Lake Beach Camping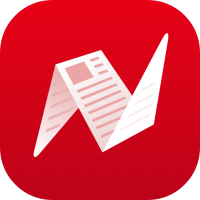 This is original content from NewsBreak's Creator Program. Join today to publish and share your own content.