NASA said Wednesday that the Perseverance Mars rover is getting ready to gather its first rock sample from an ancient lake bed as its quest to look for clues of past life gets underway.
The achievement is likely to happen in the next two weeks in the "Cratered Floor Fractured Rough," a scientifically fascinating part of the Jezero Crater.
"Neil Armstrong began a process that would redefine what humanity knew about the Moon 52 years ago when he took the first sample from the Sea of Tranquility," Thomas Zurbuchen, associate administrator for science at NASA Headquarters, stated.
"I have every expectation that Perseverance's first sample from Jezero Crater, and those that come after, will do the same for Mars."
Perseverance landed on Mars on February 18 and migrated roughly a kilometer to the south of its landing site over the summer, according to project scientist Ken Farley.
In a press conference, he added, "Now we're looking at ecosystems that are considerably further in the past - billions of years in the past."
The team theorizes that the crater was originally home to an ancient lake that filled and drained several times, possibly generating the conditions for life.
Analyzing samples will disclose information about the chemical and mineral makeup of the rocks, such as whether they were created by volcanoes or if they are sedimentary.
The rover will search for indications of ancient bacteria as well as closing gaps in scientists' geologic understanding of the region.
Perseverance will first use its 7-foot (two-metre) long robotic arm to pinpoint the exact location of the sample.
The rover will then scrape off the top layer of the rock with an abrasion tool, exposing unweathered surfaces.
Perseverance's turret-mounted scientific instruments will examine them for chemical and mineral composition, as well as organic stuff.
One of the devices, SuperCam, will fire a laser at the rock and then measure the plume that results.
Farley believes that a small cliff with fine-layered rocks was produced by lake muds, and that "they are extremely good areas to hunt for biosignatures," however Perseverance will have to wait a few months before reaching that outcrop.
Perseverance will have an unspoiled geologic "twin" for each rock it analyzes, which the rover will scoop up, seal, and store under its belly.
NASA and the European Space Agency are planning a return mission in the 2030s to collect the stored samples and bring them to Earth for lab processing.
Only then will scientists be able to say with certainty whether or not they have discovered evidence of ancient living forms.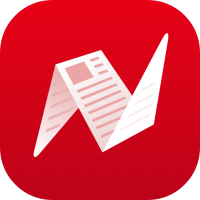 This is original content from NewsBreak's Creator Program. Join today to publish and share your own content.