The United States of America established its dominance via outstanding individual and team achievements.
Six of the top eleven Olympic gold medalists represented the NOC, with four of those six being swimmers.
Michael Phelps, the most dominant swimmer of his or any generation, leads the all-time, all-NOC Olympic medal standings.
Phelps began his Olympic career at the 2000 Games in Sydney, when he competed the 200m butterfly as a 15-year-old, finishing fifth, his only Olympic Games where he did not win at least six medals.
He proved to the world that he was going to be an all-time great at the 2004 Games.
Before coming to the Olympics, he won six gold and two bronze medals in Athens.
In 2012, he earned four gold medals and two silver medals in London, and for the first time since his first Games, he finished off the podium in an event, the 400m individual medley, finishing fourth.
He came out of retirement to compete in the 2016 Olympics, where he finished with five gold medals and one silver.
Phelps' total of 23 gold, three silver, and two bronze medals is 14 gold and ten total medals more than the second-most decorated athlete in history, Soviet artistic gymnast Larissa Latynina.
Mark Spitz came before Phelps.
Spitz, like Phelps, was a dominant figure in his era, earning nine gold medals, one silver, and one bronze medal in just two Games, with the 1972 Games in Munich serving as the peak of his career.
In Munich, he established seven world records and won gold in each of the seven events he competed in.
Jenny Thompson is the most decorated female gold medalist in American history.
Thompson's record of eight gold medals, three silver medals, and one bronze medal was set over a 12-year period [1992-2004].
She won three gold medals in the 4x100m freestyle relay, three in the 4x100m medley relay, and two in the 4x200m freestyle relay.
Outside of the pool, there are two notable track and field competitors with unrivaled records.
The first is Carl Lewis, who competed in ten events between the 1984 and 1996 Olympics and won nine gold medals and one silver medal, as well as setting two world records.
Lewis won the 100m, 200m, 4x100m, and long jump events in the 1984 Olympics.
He won the long jump championship in the following three Games, becoming only the second athlete in history to do so - matching the mark set by US discus thrower Al Oerter [1956-68], and later equaled by Phelps in the 200m individual medley.
Team sports have also been a source of great success for the United States of America, with the NOC mainly dominating basketball.
Since the women's event was first introduced in 1976, the US women's team has never finished worse than third in an Olympic Games and has won eight of the 11 gold medals, including the previous six straight victories.
The men's team has 15 gold medals, one silver, and two bronze medals.
The 1992 Dream Team, which included Michael Jordan, Magic Johnson, Larry Bird, and Charles Barkley, is regarded as one of the best Olympic teams ever.
At the 2016 Olympic Games in Rio de Janeiro, the United States of America once again led the medal table.
Simone Biles, an artistic gymnast, topped her competition on her route to becoming one of the Games' faces.
She won the individual and team all-around, floor, and vault titles, as well as a bronze medal on the balance beam.
Katie Ledecky, a swimmer, also had a successful 2016 Olympics, winning four gold medals and one silver.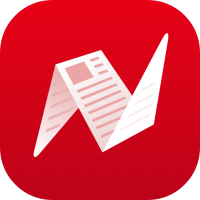 This is original content from NewsBreak's Creator Program. Join today to publish and share your own content.