A lesson I learned the hard way.
Photo: Unsplash
Have you ever been ghosted? I hope you didn't. It's not pretty. I've been ghosted multiple times in my life.
Ghosting is a term given when someone decides to treat you like a ghost and completely ignores your existence.
The immediate question that comes to mind is: why have you been ghosted?
To answer that question, there is something you need to know about me — I'm sensitive. I get attached to people quite easily, at least I used to. I've hardened my shell since those times where I would find myself thinking that someone isn't returning my calls because they're busy.
Here are the lessons I learned the hard way.
Pay Attention To People's Actions — Not Words
Around a decade ago, when I was in the army, I had a coworker who had become an excellent friend. Well, at least I thought so.
He was a tall, imposing guy, very well muscled, and always had a flock of girls surrounding him. We had fun working together, and I got to know him as a person. His father was a wealthy man that taught him how to make money. Whenever I would speak of my dreams to be a great software developer, he already planned real estate deals. It was like seeing Rich Dad, Poor Dad, come to life right in front of my eyes.
He always spoke about his mansion of a house, about how his father lets him do whatever because he is in charge of his own money and other stuff like that. I didn't come across Rich Dad Poor Dad until a few years later. But thinking about it now, I can see how we would have got along nicely with my poor Israeli bus driver dad and his wealthy company owner American dad.
But it was never meant to be. He didn't want me in his life more than he had to. He was using me because of my computer knowledge and because we sat at the same office. But outside of that, we never hung out, never talked, never deepened our friendship — even though I tried.
He even outright lied and betrayed my trust on more than one occasion, but I paid attention to his words and not his actions. So I forgave him.
When I got released from the army, I wanted to keep in touch. That's when he ghosted me for good. He didn't need to see me daily, so he blocked me on Whatsapp and Facebook and never answered my calls again.
Pay Attention To Touch
I consider myself a very warm person. I'm up for hugs anytime. I even wrote a piece about hugs. Some people don't like being touched that way.
During the army, I had a friend who was supposed to get released a few months after I got recruited.
I loved that guy. He was funny, smart, a great listener. I even visited him at home once. We still keep in touch today, 14 years after we first met.
The thing is, when we first got to know each other, he was only comfortable with a handshake. He even ghosted me for a while after an awkward moment when I offered a hug he didn't want to receive. But since he got released, we didn't meet as often. Naturally, our friendship dwindled — but survived the years.
He is probably one of the very few people I keep in touch with from that era.
I'm glad I didn't lose him. Every time we talk, it's like picking up where we left off. He's already married and has kids but still. Lifelong friendship can be remarkable.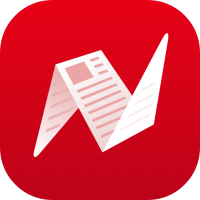 Maybe They Don't Want A Deep Friendship
A couple of months before I got released from the army, I met someone who was a few years younger than me who just got recruited. He was lost, and I pointed the way for him. Before leaving my office, we had an hour-long talk, and it appeared we had some common topics.
I didn't see much of him, and we weren't communicating a lot. Fast forward to a few years later, he invited me to coffee, and we talked about many special issues he had. He revealed his bipolar disorder, extreme fear of being poor and told me a bit about his life. I took it as a cue to deepen the relationship. In retrospect, he just needed someone to talk to, someone to vent, not a new best friend.
When I had asked him if he would like to eat sometime together, he sent me a very long detailed explanation why he thinks I shouldn't think about him as a close friend and why he will never have any more time for a more profound friendship than Facebook comments and likes and some SMS messages from time to time.
That hurt my feelings. I didn't let him see that, though. I told him thanks for the update, and we never spoke since.
Sometime later, he posted a Facebook video explaining how he lost all his money to an entrepreneurial endeavor and asked for job recommendations. I sent him that I wish him luck, he replied that he was happy to hear from me and thanks but didn't pick up the conversation from there, so I didn't either.
If You Love Someone Set Them Free
A damn cliche, I know. But it's true.
When I was in college, I met this fantastic guy who became a great friend. He was the first person I sat next to during the first college class, and we started talking and getting to know one another.
Super nice guy. During that time, I was very insecure inside my skin, as I have been during many times in my life, and I saw his friendship as some acknowledgment. I put my self-worth into that friendship.
The result was that I engaged him multiple times every day. His friendship was quickly one of the essential highlights I gave to my life during that time.
Looking back, it isn't nice. I didn't have much going on in my life except maybe some video games, TV Shows, and homework. Lots and lots of homework.
When the college year was finished, I discovered that my conditional enrollment got canceled since I failed in one course, and I had to find myself a new college. He supported me as I fought this, but when it became clear that I won't be returning the next semester, our friendship dissipated.
Over the months, I had tried to keep in touch with him, but it didn't work. I've never set him genuinely free, and therefore I've lost him. Even now, thinking about it, I'm disappointed with myself for thinking we may pick up where we left off. It simply won't happen. That bridge was burned. Even though we don't hate each other or angry with one another, I don't expect him to come back and keep in touch all of a sudden.
When you lose, you lose big.
Your Life Is More Important
I've been putting a lot of emotional weight on those friendships in my past. I lost precious time doing irrelevant things that didn't contribute to my future.
The people I clung to were always more successful than me.
I thought maybe by association with them, success will dawn on me too. That was stupid. I should have used the time to make my life matter more than it did.
If you see a similar pattern in your life, stop it. Review the relationship and just let it go. Otherwise, it will consume you. You have so many things to do in your own life. So many dreams to realize.
Please don't focus on people who don't want you in their life. Be your own best friend first. Thanks for reading!