Photo: Unsplash
For most of my adult life, I was considered overweight. Whether the cause was my social anxiety or my enormous debt, or both, I can't say. What I can assume is that because of it, I always held a contrary belief that my body looks terrible and that no one would love me. Some time ago, I read an article on Facebook from a guy who described how ditching alcohol changed his life. When looking at the pictures attached to his story, I was like, "man, you looked good even before you ditched your beer. Why are you complaining?"
When I was younger and more imaginative, I used to day-dream about some magical machine that would allow me to step into someone else's skin and be a different, more confident person. I would work out all the little details. How I would wear a hand, arrange the face on top of mine like a mask, even wearing the penis accompanied by new strange fantasies in which women encountered this new body. Today, grey follicles in my hair and world-building my original fantasy setting replaced these dreams.
I've had enough envying beautiful people. I'm only ever going to be me, and at age 31, I still don't know what that means. I've been so focused on other people for years that I've neglected this body I own.
It is incredible to me how we can compartmentalize feelings in parts of our brain. One side of my mind wants to get married, have children, and feel whole. The other side wants nothing more than getting a 20-second hug and feel loved.
Maybe some of it is a result of my well-meaning parents to compel me into better shape. But how would you ever be satisfied with muscles and a lower fat percentage if you don't like the skin you're wearing?
The aspect I admire most in beautiful people is their dedication to their bodies. I see people wear nice clothes, smell great, have actual hairstyles, and accompany those features with great accessories, like fashionable sunglasses or an expensive watch.
For a long time, this was never obvious to me. Why would you be so focused on how you look? Doesn't it matter more what you do? What you leave behind?
I've always feared that I would leave the world without having improved it in some minor way. Today, I sometimes get the occasional message saying how my work inspires other writers. I feel less anxious about it now, even though I haven't yet released my writing in the form of a book.
I guess this is why my previous two relationships didn't take off. I've never fully believed these women would like me for me. I may have thought about it on the surface, but inside my mind, I would keep coming up with excuses why they wouldn't want to be with me.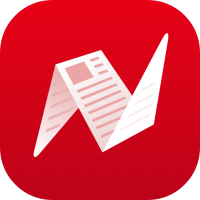 Living inside my skin always looked, in my perspective, something like this: Fat guy still living with his parents at 31 years of age and has lots of debt, so he can't pull his weight alone (pun intended).
But, if I'm sincere, what can change for the better if I keep that mindset? Let's say I managed to lose weight — lots of it. Now I look muscular as hell (well, one can dream). I would still be thinking: Yeah, I still live with my parents and have lots of debt. Who would want me?
If you don't like the skin you're inhabiting at its worst, you can't possibly love it at its best.
We are indeed the sum of our past actions. I disrespected my body for years. I can't fault it for who I have become, only me. I look at myself and see small wrinkles covering the skin around my hands. It's not like elderly wrinkles. They are super small and almost not noticeable to the not-critical eye. I mostly took note of it because I didn't see those wrinkles in people of the same age who lead healthier lifestyles.
Sometimes, at the bleak of night, I can understand a glimpse of what leads people to commit suicide. It's that frustration with the things we can't change. We can't change who we are. We can't change our body. We can't change many things about ourselves even though the most human feeling in the world is to want everything we can't have.
And some people may say that the last paragraph is just not right because we live in an age where misgendered people can go through surgeries to transform into their desired gender. I get that. I'm not talking about gender reassignment as the type of change we can't do about ourselves. I also don't talk about fat reduction surgeries. One reason is that these surgeries can go very badly for the person trying to change his weight, and they are also costly. Also, I don't feel misgendered, so that type of surgery is irrelevant to me.
I don't believe that surgery will help me love myself more. I think that perhaps the one thing that is missing in my life is a long-lasting relationship. It is quite a contradiction to want to be in a relationship, but then when you are, you feel like that relationship can't soar because you don't love yourself enough. But, isn't that completely human to be chaotic about your feelings?
Maybe all I need is someone to talk to. A new group of friends, people who make my life matter. Experience more human touch.
I got here because I made many mistakes along the way. But maybe, just maybe, it is for the better. I went through these experiences to use my gift of writing to help other people struggling as well. I'm sure many feel like me all over the world.
This story is where I stop falling deeper into the rabbit hole and start to climb up. This person is me. I can never be someone else. It's time to discover who this guy can become when he starts investing seriously in himself.
This is why I would never envy beautiful people again. It's pointless. I can learn from them, but my journey will always be one I have to walk myself.
Care to join my journey?