"Life should not be a journey to the grave with the intention of arriving safely in a pretty and well preserved body, but rather to skid in broadside in a cloud of smoke, thoroughly used up, totally worn out, and loudly proclaiming "Wow! What a Ride!"
― Hunter S. Thompson
We adventure travel/overland in our 3rd generation Toyota Tacoma and a 5th generation Toyota 4Runner. However, what we wanted to share with you is that when you strip everything back from the cool rigs, vehicle mods, build-outs, and gadgets, what it comes down to is that initial spark of passion, that passion for adventure. It is the raw emotion for the thrill of the unknown, seeing your reflection on the glassy surface of a glacier lake, the feeling of the wind on your face as you summit your first peak, the brilliance of the stars in an unpolluted dark sky. These are the moments, memories, and experiences that you take away when you truly connect with the outdoors and embrace everything adventure!
When we started our adventure journey a year ago it was during the COVID pandemic. COVID halted all travel and we were unable to take our vacation to Hawaii. The island seemed to be the only place we both felt we could truly exhale out the grind of day-to-day life. It was a place where we enjoyed everything outdoors like hiking, paddle boarding, swimming, kayaking, etc. Since we could't fly, we set off for the Open Road and discovered our passion for adventure! On our travels we have seen some of the most beautiful sunrises, hugged an ancient giant, and ended the day with incredible sunsets, some of these places right in our own backyard! These are the experiences that we would have never had the opportunity to enjoy if it wasn't for that passion. Too many of us waste our days and experience life through screens via television, cellphones, and our computers. We have to remember that we only get a limited amount of time on this beautiful planet. It is our hope that we can encourage you and inspire you to get out there and live life to the fullest. There are so many wonders to be seen and felt like standing next to a giant Sequoia, gazing at the beauty of the Grand Canyon, and witnessing the birth of a new day by enjoying a sunrise over the Badlands.
Nature has a way of restoring the spirit and renewing the soul. It makes you feel connected to something greater and you return home centered with life having a little more meaning. Yes, we know that nature is not for everyone, but you can't deny that being out in the fresh air, listening to the sounds of nature does both the mind and body good.
It's hard to put into words how it feels each time we set out for a new adventure. When we are on the open road traveling to our next destination we feel a mixture of emotions from excitement, we experience a little anxiety, feel restless, but overall we have a sense of child like wonder of what we might see and encounter once we get there. On the other hand, there are those moments, places, and people you come across on the journey that you also have to embrace. It could be a road closure/detour, the conversation you have with someone at a roadside diner, a road sign that peaks your curiosity, these are the cairns that guide an explorer. What we have learned is that some of the most memorable places you find, remember, or discover are not part of your original itinerary. Things may not always go to plan and that is why they say "it's all part of the adventure!"
We close with a wise piece of advice from Edward Abbey, something we wish we would have started long ago in our 20's! Remember...it's never too late to start, to ignite that passion for life, living, and adventure. See you on the Open Road!
"One final paragraph of advice: do not burn yourselves out. Be as I am - a reluctant enthusiast....a part-time crusader, a half-hearted fanatic. Save the other half of yourselves and your lives for pleasure and adventure. It is not enough to fight for the land; it is even more important to enjoy it. While you can. While it's still here. So get out there and hunt and fish and mess around with your friends, ramble out yonder and explore the forests, climb the mountains, bag the peaks, run the rivers, breathe deep of that yet sweet and lucid air, sit quietly for a while and contemplate the precious stillness, the lovely, mysterious, and awesome space. Enjoy yourselves, keep your brain in your head and your head firmly attached to the body, the body active and alive, and I promise you this much; I promise you this one sweet victory over our enemies, over those desk-bound men and women with their hearts in a safe deposit box, and their eyes hypnotized by desk calculators. I promise you this; You will outlive the bastards." ~ Edward Abbey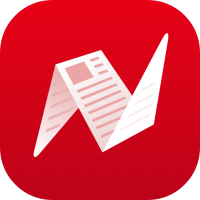 This is original content from NewsBreak's Creator Program. Join today to publish and share your own content.