Sure, we've got plenty of suggestions for things to do in New York City — whether you're looking for locals' favorite attractions, some of the most popular attractions in the city, or even some fantastic family-friendly options. Just ask us! But today, we're going to talk about things you should avoid doing in New York City. To ensure that you have the greatest vacation possible, we recommend that you learn from our errors and understand how to avoid some of New York City's most frequent tourist traps.
1. You shouldn't be afraid of asking for directions:
The city of New York is notoriously difficult to navigate, and it's not uncommon to find yourself lost or walking many streets in the wrong direction before realizing you've gone the wrong way. Keep in mind that this is true even for individuals who have lived in the area for a long time, so don't expect to always know where you are and never get lost or turned around in the process of exploring.
Fortunately, you're seldom alone in New York City, and New Yorkers are much more kind than you would expect from a big city. Although they are not renowned for saying hello on the street or establishing eye contact while walking around, it is really simply a matter of coping with the fact that they live in a metropolis that has over 8 million other residents. If you're lost or confused, most people in the area will be glad to assist you if you simply ask. Asking individuals who are carrying baby strollers or walking dogs is a good idea since they are likely to reside in the neighborhood; nevertheless, the majority of people will be more than glad to guide you correctly.
2. Avoid Leaning on Subway Poles:
By leaning on one of the metropoles rather than grabbing it with your hand, you prevent anybody else from grasping onto it while you're traveling the subway system. You may use your hand to grasp onto the pole and provide space for others to grip onto it so that they don't get injured themselves. We understand that you don't want germs on your hands, but that's what hand sanitizer is for (you do have some in your purse, right?) ... other passengers don't want to tumble down when the train is going as a result of your monopolization of the pole.
3. Don't attempt to avoid your subway fare:
It may be tempting to skip the turnstiles at the subway entry — particularly at stations where there is no one stationed at the booth — but resist the temptation and stay on the subway track. Fare jumping is punishable by a $100 fine, thus it is not worthwhile to save $2.75 by skipping the line. There have even been instances when fare-jumpers have ended up spending the night in prison, which, even though they were provided with free lodgings, would be an unpleasant way to spend a night of your vacation.
4. Don't dress in a touristy manner:
In New York City, everything goes, and that is part of the excitement of living (and visiting) in such a vibrant and diverse community. In light of the above, dressed as a tourist may result in you being regarded as a tourist, so consider packing basic, stylish clothing for your stay and you'll feel like a genuine New Yorker in no time. That means no sweatpants, no socks with your sandals, no white shoes, and you can definitely hold off on wearing your new "I Heart NY" cap until you get back to your home state of New York. Remember to dress in jeans or anything black, and of course, shoes that allow you to walk easily (now is not the time to break in a new pair of shoes!)
Even though the vast majority of New Yorkers are kind and helpful (see #1), there are always some who want to take advantage of naïve visitors (and residents!)
One typical scam involves a well-dressed guy approaching you and telling you that he has misplaced his wallet (or that he left it at his office) and that he needs money to go home on the train. He may be dressed formally, but it does not rule out the possibility that he is attempting to take advantage of you!
The act of playing shell and card games on the street is essentially the same as giving away your money — even if someone seems to be winning, it is almost always the case that they are a victim of a con.
Use common sense and keep track of where your wallet is at all times, especially if you're in a busy area or scenario.
5. Keep in Mind That Manhattan Is an Island:
The fact that Manhattan is an island may be easily forgotten among the soaring skyscrapers of Midtown. Manhattan is bordered by three rivers: the Hudson River, the East River, and the New York Harbor. Sightseeing cruises are one of the finest ways to get a bird's eye perspective of New York City — take one of the full-island excursions that circle Manhattan and give you a sense of how vast and varied the metropolis really is!
The fact that you may have a close-up look (and a fantastic picture op) in front of the Statue of Liberty is another wonderful feature of sightseeing cruises in New York. For families traveling with school-age children, two speedboat rides, The Beast and The Shark combine the excitement of an amusement park ride with a scenic tour around the harbor.
6. Contrary to popular belief, Times Square is not the real New York
Yes, Times Square is unlike any other place you've ever seen before. And millions of visitors each year agree with this statement. The neighborhood is actually a great home base for visitors who want to see Broadway shows because it has a large number of hotels and convenient transportation. However, Times Square is only one of many neighborhoods in New York City, and it would be a shame if your entire NYC experience took place in one location.
Make sure you spend some time visiting other parts of New York City while you're there — the easy-to-get-lost alleyways of Greenwich Village are a wonderful location to spend an afternoon wandering, and the Upper West Side is both historic and residential (as well as home to several fantastic museums!) Alternatively, you might go to Brooklyn to get a sense of what life is like for many New Yorkers.
These are the suggestion that we had found. Hope all these can help you get some experience and to live in this amazing city. Enjoy your days.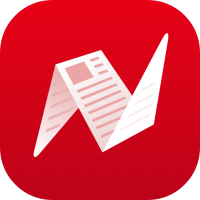 This is original content from NewsBreak's Creator Program. Join today to publish and share your own content.