During a community meeting held last week, residents expressed their concern about the Caldor Fire that was raging in the area and a possible red flag alert in the forecast.
Cal Fire officials warned homeowners that they will need a defense of 3,000 to 5,000 firefighters to keep the fires under control. The Caldor Fire has been moved to the top of the national priority list, and Cal Fire authorities have said that there are so many resources being sent to Lake Tahoe that it is creating traffic congestion at base camp to reassure homeowners and the community members of their safety.
After then, the situation became tenser as the fire made its way closer to the Lake Tahoe Basin. The Caldor Fire burnt more than 20,000 acres in less than 24 hours on Sunday, August 29 due to southeastern winds that erupted. Three thousand six hundred and eighty-four firefighters were on the scene Monday as flames raced up and over Echo Summit, engulfing cabins that had been constructed and maintained by generations of families, many of whom were from the San Francisco Bay Area. The future seemed bleak for the tens of thousands of people who lived in the thousands of houses tucked away in the Christmas Valley and Meyers forests below.
Something amazing occurred, though, after that. As of Monday night, the fire had spread down the valley to the border of a residential area in Christmas Valley, where it erupting into flames across Highway 89, igniting a spot fire in a forest just above a group of homes on the opposite side of the road and continuing to burn east.
On both sides of the valley, flames devoured the landscape. Although many houses in Christmas Valley, Meyers, and South Tahoe were destroyed, as of Friday, many of them were still standing.
On Friday morning, the daily data indicated that just 2,200 acres had burnt in the previous 24 hours – a fraction of the total area that had burned on Sunday night, according to the records. The fire has been controlled to a 29 percent extent. This week's averted catastrophic catastrophe, according to one firefighter, was made possible by a stroke of good fortune. Others said that the winds did not cause the devastation that many had anticipated.
According to Parker Wilbourn, a spokesman for Cal Fire, three major elements contributed to the success of this week.
First and foremost, the Caldor Fire's progress would not have been possible without a large number of firefighters, engines, helicopters, bulldozers, and other equipment that were deployed. There were almost a thousand more firemen who came throughout the course of the week; at its height, there were 4,451 firefighter boots on the ground.
"Oh, it's made such a tremendous difference," Wilbourn said. "523 fire engines are responding to this situation. Water tenders account for 84 of our vehicles, 27 helicopters, 62 personnel, and 95 dozers. In order to battle this fire, we have committed a significant amount of resources."
For the second time, according to Wilbourn, the massive deployment of resources in the Lake Tahoe basin over the last 5-10 years to prevent wildfire and promote forest health — steps that were taken to avoid a catastrophe similar to that which the Caldor Fire threatened — has directly aided firefighters in their efforts to put out the flames in Lake Tahoe this week.
Finally, Wilbourn applauded Lake Tahoe residents who followed the advice that authorities have been yelling for years: create defensible space around their homes.
As Wilbourn put it, "They're taking responsibility for their housing area, and that's wonderful." Thank you to the residents as well as the forestry service for their efforts, we would like to express our gratitude.
Rocky Oppliger, incident commander for the California Department of Forestry and Fire Protection, recounted what he observed at a community briefing on Thursday evening as the Caldor Fire neared Apache Avenue, a street on the outskirts of Meyers. According to Oppliger, the flames were extending 150 feet in the air as the fire marched toward houses in Meyers. However, once the fire reached areas of the forest that had recently undergone thinning or controlled burns, the flames dwindled to only 15 feet in height, giving fire engines and hand crews a window of opportunity to intervene, preventing the fire from spreading into the neighborhood and preventing homes from being destroyed.
"That is the kind of work that we see across the whole South Lake area," Oppliger said of the project. According to him, the Caldor Fire has been the cooperating of federal, state, and local authorities that have been aided by law enforcement and community leaders throughout the investigation and response. "That is the result of all of the agencies coming together to work together."
A partnership called the Tahoe Fire and Fuels Team was formed in the wake of the Angora Fire, which destroyed 280 structures in South Tahoe in 2007. The Tahoe Fire and Fuels Team was formed specifically to reduce fuels in the wildland-urban interface (a term experts use to describe the forest areas that border neighborhoods) and prepare communities for the day when a wildfire strikes.
This week, South Lake Tahoe had such a day.
As Forest Schafer, director of the natural resources section of the California Tahoe Conservancy, explains, the Tahoe Fire and Fuels Team has treated about 65,000 acres of land in Lake Tahoe's wildland-urban interface since its establishment in 2008. Forest thinning — both by hand and by machine — and controlled burning are among the methods used to remediate those acres.
Between 2010 and 2020, agencies in the Lake Tahoe basin will have spent $133 million on forest health initiatives, the majority of which will be focused on decreasing fuels in the forest and safeguarding communities from wildfire risk.
According to Wilbourn, firefighters from at least eight different states, as well as teams from all across California, came to Lake Tahoe this week to assist with the fire. He said that he was seated next to a Los Angeles fireman who had volunteered to assist in the battle to keep Lake Tahoe safe.
"The last thing anybody wants to see is Lake Tahoe engulfed in flames," Wilbourn expressed concern. As a result, we tossed everything we owned."
Cal Fire officials said on Friday morning that they were "cautiously hopeful" about the Caldor Fire, but that the firefighting effort was not yet complete. According to Wilbourn, massive dozer lines — constructed by machines with blades as broad as 10 feet — are currently being constructed daily to protect South Tahoe from the flames. And on Thursday, air assaults poured 500,000 gallons of flame-retardant and water on the fires in the area.
However, the weather has begun to shift toward more favorable circumstances, providing firefighters with gentle breezes, lower temperatures, and more evening humidity, all of which will aid them in their efforts to control the Caldor Fire.
Cal Fire officials are well aware that residents of South Tahoe are ready to return home. Even though evacuation orders are still in force,
According to Wilbourn, "we will do everything in our power to get folks back into their homes." "We realize that people are dissatisfied – they simply want a feeling of normality to return to their lives. They want to be able to return to their homes. And we completely get where you're coming from. However, we want to go about it in a safe manner."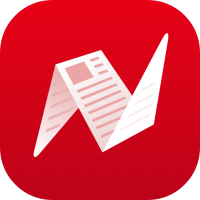 This is original content from NewsBreak's Creator Program. Join today to publish and share your own content.