According to a study, a COVID-19-infected elementary school teacher in California went to work while being ill with the virus-infected 26 individuals, including half the class.
According to a report published Friday by the United States Centers for Disease Control and Prevention, the unidentified teacher, who worked in Marin County north of San Francisco, developed symptoms on May 19 but continued to work for two days before getting a test that revealed she had the coronavirus.
According to Marin County health authorities and local specialists, the instructor first ascribed the symptoms to allergies but subsequently developed a cough, fever, and headache.
Despite school regulations requiring students to wear masks inside, according to the article, the unnamed instructor read aloud to the class of 24 without donning one.
An examination into the epidemic discovered that eight of ten kids sitting in the two rows closest to the instructor, as well as four pupils in the rear of the class, tested positive for the coronavirus.
In addition, six kids from a different grade at the school, which educates students in prekindergarten through eighth grade, tested positive, as did eight students' parents and siblings.
Fortunately, all of the sick children at the school were too young to have received a vaccination.
Unvaccinated adults made up one-third of sick adults, according to the Centers for Disease Control and Prevention (CDC). Infections were traced down to the highly transmissible COVID-19 Delta variant after genome sequencing was performed on 18 specimens from individuals affected.
Two school employees were not immunized: the instructor and a janitor.
This epidemic of COVID-19 that began with an unvaccinated teacher emphasizes the need of vaccinating school staff members who come into close indoor contact with children who are not eligible for immunization when schools reopen, according to the Centers for Disease Control and Prevention.
As reported by The Mercury News, the school seems to be the parochial Our Lady of Loretto in Novato, Calif., which had previously been associated with an epidemic in May.
Following the publication of the newspaper's article, the Archdiocese of San Francisco said that the event alluded to in previous news reports and the CDC study "was an isolated situation that has been handled internally."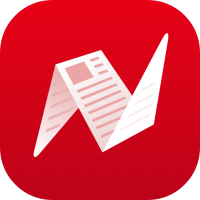 This is original content from NewsBreak's Creator Program. Join today to publish and share your own content.