After a fatal suicide bombing disrupted the evacuation of Afghan civilians, White House press secretary Jen Psaki stated that US troops will have to "coordinate" with the Taliban in the coming months.
The State Department's Psaki told reporters, "I'm not trying to sugarcoat our views on the Taliban." We do not have faith in this organization. They are not our acquaintances. It's something we've never said.
After a pair of suicide bombings in Afghanistan that claimed the lives of at least 13 US military members and 60 Afghans, Psaki made her remarks. The nation has been quickly falling under Taliban control since the attacks on September 11.
According to Psaki, "It is also a reality that the Taliban controls large swaths of Afghanistan," and that, "to date, because of coordination with the Taliban, we've been able to evacuate more than 104,000 people [since the end of July] — saving 104,000 lives — and that coordination is necessary to continue our evacuation measures," she added.
A large number of people had gathered at the gates of Hamid Karzai International Airport outside Kabul in recent days, trying to catch flights out of the country, according to the ISIS-K terrorist organization, which claimed responsibility for the assault.
Initially, the bomb occurred outside the airport's Abbey Gate, but the second explosion occurred 200 yards away at a hotel where Americans and Britons, as well as Afghans, had been instructed to congregate before being transported to the airport.
After establishing a series of checkpoints surrounding Kabul Worldwide Airport in the days after their fighters' entry on Aug. 15, the Taliban sparked international anger by attacking Americans and Afghans who attempted to get through — even if they had the proper documentation.
A senior US military official said at a press briefing at the Pentagon earlier on Thursday that the Taliban's inability to conduct proper screening enabled the bombers to reach the airport's entrance.
Taliban leaders had been ordered to strengthen the security around the perimeter of the airport, according to Gen. Kenneth "Frank" McKenzie, who told reporters that there was nothing to persuade him that they would let the assault go place.
"As for whether or not I have faith in them...," she says. It is necessary for them for us to go by the 31st of August for a variety of reasons," McKenzie said. They desire to have control of the airport reassigned to them." In addition, if at all feasible, we would want to be gone by that day."
And he went on to say, "So we have the same goal." The people I've worked with have been helpful as long as we keep that shared goal in mind." It has eased some of our security worries and it has been a pleasure to deal with them in the past and the future.
Despite the deadly assaults, McKenzie maintained that the evacuation would proceed until its planned conclusion on August 31.
According to him, "anytime you put up a noncombatant evacuation strategy like this and send in reinforcements, you should expect to be attacked." "We had anticipated that this would occur sooner or later," says the author. I find what occurred today to be very sad... Even though we are being attacked, I believe we will be able to complete our mission."
Terrorists attacked Kabul International Airport only hours after US Embassy officials in Kabul issued a warning not to go to the airport because of terrorist threats and instructed those gathered at the airport's gates to "remain at the gates immediately." It was also recommended that their nationals avoid going to the airport on Thursday by Australia, Britain, and New Zealand.
The news that more than 7,000 people had been airlifted out of Afghanistan in the preceding 12 hours was hailed by Psaki during her appearance at the White House on Wednesday.
During that time period, she said, "active attacks were occurring." These are those who were allowed to pass through checkpoints and board aircraft, resulting in the evacuation of more than 100,000 people."
Once again, this is not about trust, and it is not about depending on the Taliban as a partner on an equal basis. Then Psaki said, "No one is proposing that." We must cooperate with them to get people out, though, since they control huge swaths of the nation, including a significant portion of the security perimeters surrounding the airport. That is something we will continue to do.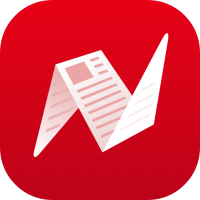 This is original content from NewsBreak's Creator Program. Join today to publish and share your own content.