How to get ranked for a HIGH On-Page SEO Score FAST
"On Page SEO Score - this is your overall SEO score for all pages scanned in this site audit. It is a 0-100 score with 0 being the lowest possible score. This score represents a combination of the ratio of issues found to a number of checks performed by the audit tools. Use this as your main guide to keeping track of your SEO over time."
How to Get Ranked higher on Google using On-Page Optimization
Want to rank higher in Google search using your social media as a catalyst? I've just proven my theory about how I can was able to get a Clickfunnels site to rank in less than 72 hours with an on-page SEO score of 70 or above.
First let me explain. Because many things can contribute to a slow-loading website on mobile or desktop you MUST be cognizant of your speed load time. You can check that with Google Developer Page Speed Insights.
You'll need to take a more in-depth look at what is causing your website to run slowly, whether it be excessive JavaScript, no minification of your CSS or HTML files, or plugins that are not being used.  There are a myriad of things that create slow websites, and Core vitals are a main indicator to Google of how your site is performing such as
Largest Contentful Paint (LCP)
Total Blocking Time (TBT)
First Contentful Paint (FCP)
Speed Index
Time to Interact (TTI)
Cumulative Layout Shift (CLS)
Clickfunnels doesn't have the ability to rank like a Wordpress.org site, so getting this URL to 71 was a feat because Clickfunnels is NOT built for speed. It's built for people who have a big list, a lot of money, a product excellent copywriting that sells your product. It has nothing to do with speed. It has all to do with sales.
And even if you have all that….it's a long shot if your stuff will sell.
Here's more about ranking on Google follow me on LinkedIn to get even #seomarketing #seotips and #google posts, articles, and updates so that you'll never be ignored online again.
Digital Marketing Agency
To get your site ranked higher on Google connect with SociallySmashing.com.
Make sure to follow OneBreakAway ⬇️ by clicking the button below.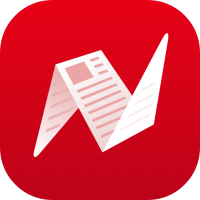 This is original content from NewsBreak's Creator Program. Join today to publish and share your own content.