iOS15: Marketers Start Thinking Fast and Acting Creatively to Sell Products, Services and Programs
Clubhouse: iOS 14 and the Facebook Ad Output Situation…
I host rooms on #Clubhouse @nicolejolie. If you follow me you'll see the types of rooms I host and why they're so valuable.
"This is not a Facebook vs. Apple thing…This is Apple vs. the World thing." ~ Jason A
So today I opened up a room at 12pm about iOS 14 and the problems that marketers will be facing when the new iOS 14 really hits the mainstream with this Optout.
I wanted to discuss the newest war in the world of Pixels, Tracking, Data, Privacy and Opting out of anything advertising related and this brought some major players from the ad world to this arena.
Ryan S
Jason A
Miracle 
Juhi
Kevin G
And more….
So I'll start this short article out with a quote:
"People love to buy, but they hate to be sold."
Just to set the stage…I follow the ads. I like to read, look, figure out what's going on and what's working. 
I spy on the competition, going to the page transparency and looking at what ads have been running longest.
I use Buzzsumo, SEMRush, Alexa, google alerts, BuiltWith, SimilarWeb and more….
I get a kick out of hearing how people sell $30k from stage It's fascinating to me because it's what people buy, it's what people want, it's what they consume and how they engage during that consumption.
So in today's Clubhouse room the conversation was about
It's about the attribution from 28 days to 7 days…that's going to change the way the game is played for tracking.
Facebook will track the following conversion windows:
1-day click
7-day click (default)
1-day click and 1-day view
7-day click and 1-day view
It's about the pixel and how well people have trained their pixel to learn their audiences.
It's about audience network. I still wonder why anyone would use Audience network at TOF anyway, but then again, I'm not running their ads. 
It's about qualifying at the TOF and will these users be degraded based the type of information being fed to them?
It's about not being able to target gender, age or demographics the way we can now which will mean the quality of the advertising will go down and the spam meter will go up.
It's about the IDFA and the User ID. Do they code on the IDFA or on the User ID? And how would we be able to use that as a point of reference when tracking?
It's about delayed tracking conversions, which means we won't be able to change the advertising in real time because we're being fed delayed tracking numbers that aren't always correct anyway
It's about using new tools instead of Facebook Reporting Tools like Google Data Studio and UTM's.
It's about a rumor that Apple and/or Facebook is stripping UTM's out of the code so now we're really_____ (insert your word of choice)….wondering if this is correct?
It's about the two bigger problems which are the creatives and the graphics and what the consumer is doing on the site, their TOS, which can be found using heat maps, and other types of tracking.
It's about Data Degradation and how that's going to play into figuring out how to target people with what they want when they want it. 
Resources for On Page Optimization
Raindrop Creatives
CPG Space
Insert Name Here
Sapphire Apps
Reshape This
Cardboard Rocketship
Video Tao
Deshred
Want to know more about how to increase your on page optimization, turn browsers into buyers and build a steady stream of income. Work with Sociallysmashing.com by clicking HERE.
Follow OneBreakAway ⬇️ by clicking the button below.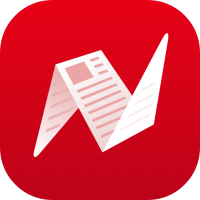 This is original content from NewsBreak's Creator Program. Join today to publish and share your own content.