One network decision will affect North Carolina AT&T users
North Carolina AT&T users are in for a shock in February if they are using an older device. (Cell phones, tablets, smartwatches, etc.) Though this decision affects all AT&T users, we wanted to be sure North Carolina AT&T users are informed and have time to act. You may have even received a brand new phone from AT&T already— and you might be wondering if there's been some mistake?
There's no mistake. It is all a part of AT&T's plan to upgrade its system. And if your device isn't compatible— it won't work for AT&T service!
To see if your devices or AT&T service will be affected, read on for the details.
AT&T has announced they will be phasing out 3G
If you are an AT&T subscriber you may have noticed there's a big change coming. The cell service giant has announced they are phasing out 3G in their network, which may affect you if you are using a 3G phone. But 3G phone users aren't the only ones affected by this decision. Some AT&T users are receiving new smartphones in the mail, for free, as the company makes this adjustment and prepares for the big change, expected somewhere around February 2022, says an AT&T customer service representative.
No more 3G phones on AT&T — Why?
The company is upgrading their system
To provide faster speeds for users
To provide better features for users
Act now — 3G is going away in 2022. We're phasing out our 3G network in February 2022 to make room for an even better one that will improve your experience. Find out how to get ready. — AT&T Help Center
Who is affected by this change?
Not only 3G phones will be phased out, meaning that if your current phone does not meet the new standards set by AT&T, come February 2022, your phone will no longer work for AT&T cell service. There are other parameters besides 3G and this is where my cellphone was affected. I was told upon receiving my new smartphone that it was sent to me because my phone is being phased out.
But my phone has 4G capabilities?
As it turns out, my Xiaomi, Redmi Note 8, which has easily been the best smartphone I have ever owned — and at a fantastic unlocked price — is missing a feature that will be required by the new system at AT&T. It does not have "HD voice" capabilities, making it obsolete (at least for AT&T) early next year.
See if your phone will still work on AT&T
Being phased out:
Phones that do not have 4G and higher capabilities
Phones that don't support HD Voice 
Some SIM cards will also not convey
As a heads up, AT&T is getting started months in advance letting their users know they will need to start using the free smartphone sent to them or replace their phone with one that meets the new requirements. You can click the link below to see if your device will be phased out:
Find out if your phone will still work on our new network (PDF, 441KB).
If you use a phone not on the list but are still not sure, you can contact AT&T to have a Customer Service Representative check your device(s) and SIM cards for you.
Upgrade your devices now to avoid loss of service, data, calls, etc.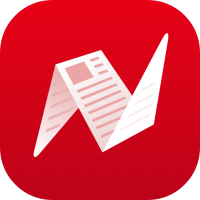 This is original content from NewsBreak's Creator Program. Join today to publish and share your own content.