If you are a big fan of the giggling awkward scariness known of M. Night Shyamalan's work, "Old" does not disappoint. The film is now being featured at the Cinemark and other theaters nationwide, including our Cinemark Asheboro, located in the Asheboro Mall.
The theater is clean, offers roomy and comfortable seating, and a nice selection of snacking goodies for your movie experience. What can you expect when you go to see "Old"? Well, here's the no-spoilers review so you can decide if it's worth your time and the cost of your ticket.
First off: What is M. Night Shymalayan Known for?
Let's be clear on one thing: Shyamalan's work isn't for everyone. Most of his movies have elements of horror, science fiction, drama, and a darkly comical element that is difficult to describe. He also regularly makes cameo appearances in his films which brings a wide variety of viewer responses. Some love them and some think it is absolutely annoying. Shyamalan does make an appearance in this newest film "Old" as a cabbie for the resort featured in the movie.
Some of his most famous films include:
The Happening
After Earth
The Lady in the Water
The Last Airbender
Glass
The Visit
Wide Awake
Signs
The Village
Split
Unbreakable
The Sixth Sense
The Latest Film: "Old"
One of the things I love about Shyamalan movies is the quirky character development. If Stephen King's characters were to get in touch with their inner cliché and marry it – bam, there are Shyamalan characters. Each character is so overdone it's comical. Though this movie, like his others, has its fair share of tension, fright, and gore, the characters bumbling their way through the story is what brings his films that unique texture we all love (or hate.)
Take one character from the film "Old," for example. His name: Mid-Sized Sedan. Yep, he's a rapper with the most hilarious name...and it kept me giggling throughout all of his scenes, even when those scenes were scary! The character was played by Aaron Pierre.
There was also a middle-aged self-obsessed lady who epitomized today's obsession with beauty and self and selfies and the like. And as clichés would have it, she's married to an older, wealthy man with health issues. I mean, how much more cliché can you get?
And there's the magic. Shyamalan creates characters out of metaphors. Out of what ails our society. His deeper meanings are hidden throughout his films. If you watch them only once, you will likely miss an awful lot. And if you see one of his films for the first time, don't be surprised if you suddenly feel Shyamalan has turned "confusion" into a new sense, or emotion, or something. Laughter during fear is an awkward emotion that Shyamalan nails every time.
Old is set on a strange beach on the deserted part of an island. Resort-goers are invited to experience the quiet beach and then transported there by a van driven by--you guessed it--a character played by the writer himself.
Once vacationers arrive at the beach, chaos ensues. Each character brings a new level of comical chaos to the increasingly horrifying situation they all find themselves in. Sonn you feel you are trapped in some weird combination of Gilligan's Island, Lost, and maybe Thinner by Stephen King.
Here are a few of my observations:
I really hate horror movies and gore. Not completely film-related but I hated the awful horror movie previews before Old started. Yuck.
I do love Shyamalan's version of horror because even though it scares me, there's always plenty of comic relief sprinkled throughout the movie. Old was no exception to this norm.
For most of the movie, there was very little variance in scenery – but the plot carried well and I found it enjoyable.
Great characters!
There's a bit of sadness in this movie that I did not expect. It really makes you think about aging and how brief a lifetime can be.
Lots and lots of deep meaning and cultural/societal messaging.
Overall I thought the movie was a lot of fun!
Would I recommend going over to Asheboro Cinemark this weekend and seeing Old? Absolutely! In fact, go twice so you don't miss all the fun nuances in a Shyamalan film.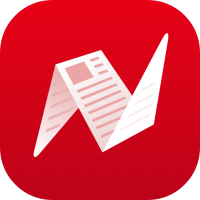 This is original content from NewsBreak's Creator Program. Join today to publish and share your own content.