One thing that makes Asheboro a popular place to live is the availability of affordable apartment complexes. There are Madison Heights, Forest Ridge, Matthew Grande, Summers Run, Arlington Square Apartments, Ivy Terrace Apartments, Hanover Court, and many others. For a place that still has that small-town feel, Asheboro has a lot of affordable housing. And if you've ever lived in an apartment complex, you know that sometimes neighbors can be a real issue.
Recently in one apartment complex in Asheboro, there was an incident involving two neighbors. The incident involved one tenant making indecent advances toward another tenant and harassing them. Because there was no physical contact involved, the incident fell into a very grey area which can make things difficult for both law enforcement and for the tenants who are struggling with an uncomfortable situation.
So, I asked an officer from the Asheboro Police Department what the tenants might do when they are having trouble with a neighbor. Here is some of the advice that I received and a few more tips for you – and I hope that it helps you to settle a situation that you are currently having at your apartment complex.
Tip One:
If you are having trouble with a neighbor it is important to call the police while the interaction is taking place. The closer to the incident that you make your call, the easier it is for police to assess the situation, and employ de-escalation tactics. If you think about it all week and decide at the end of the week that what happened to you was likely criminal and then make your call later on, the first question usually is "why didn't you call sooner?" and the last thing you want to do when interacting with the police is present a lack of credibility.
If someone is being drunk and disorderly and harassing you, you should call the police while this is taking place. If someone is making you feel uncomfortable or making rude remarks to you or intimidating you in some way, you can also call the police. Even if they cannot make an arrest over the behavior, it still can create a paper trail that could be helpful for you down the line.
Try not to get too frustrated if your call to the police department does not result in the other party's arrest. Certain parameters have to be in place in order for an arrest to be made. It is common to hear complaints that "I called the police and they didn't do anything" but there really is more to it than making an arrest.
Tip Two:
Don't waste the officer's time. They have lots of calls to get to and they need for you to get straight to the point of why you called. Give the most important details up front in your conversation and understand that they may not take the time to listen to your entire story. They are there to determine if a crime has been committed and what they can do at that moment.
If you need further information you can always contact the magistrate if you would like to file a complaint, make a report with the social services if children or the elderly are involved or certain other types of offenses, or even contact a lawyer if you feel you have a case even if that case does not prompt the police to make an arrest.
Tip Three:
You can ban your neighbor from the front stoop of your apartment complex. This is the portion of the advice that the officer gave me that I felt most pertinent to pass along to you. Here is how you ban a neighbor from property that is technically shared between all the tenants of the apartment complex. That certainly makes it very tricky because if you were to file for a Protection Order it would be difficult to enforce when you both live in the same area. Hence, this concept of banning.
You must tell the other party that you do not want them knocking on your door or loitering in any way on the stoop, deck, or steps in front of your door.
You must do this with law enforcement present. They must witness you telling the other person that you want them to stay away from your entrances to your apartment.
This constitutes Banning that person from that portion of the property. If the other party continues to bother you or show up in front of your apartment or knock on your door, then you can call the police and explain to them that that person has been banned from coming to your door.
It is a good idea to report this Banning to the management of your property complex.
Tip Four:
Be very clear about your intentions with other people. If you find that someone is making you uncomfortable or they are feeling like a threat to you, then cut off all contact with them and tell them that you want them to leave you alone. If you very clearly state to the other party that you do not want to pursue any further contact with them, then you may be able to pursue other actions such as filing a complaint about harassment.
People communicate in many different ways and it's so easy for there to be miscommunication. So, even if it feels rude to you, you have to say very plainly: I do not want to continue any contact with you. I'm asking you not to come to my door, not to call me or text me or talk with me in any way.
It is wise to document your request to be left alone and also any disturbing incidents so that you have a record. Do not bother or harass the other person or attempt to escalate the situation in any way. Do your best to stay away from the other person as well.
Tip Five:
One of the most important things you need to do is to report what is happening to your apartment complex. This also helps to create a paper trail should you have to go to court at some point. Just as working with the police department can be frustrating, it can also be that way with your apartment complex because you want them to just do something to fix your problem. Unfortunately, they also have to have a paper trail or certain parameters in place before they can evict a tenant. They may be able to issue a warning, as the police may do on your behalf.
Final Thoughts
We all have the right to live in our own spaces without being bothered by other people. And I don't mean when you get bothered that they are going about their business and it irritates you. I mean when they deliberately are doing things to you. Like banging on your door at 2 a.m. because they want to come into your apartment and it's scaring you. Or they show up at your door in a drunken state. Or they are always putting themselves in your way wherever you go around the apartment complex, saying things that make you feel uncomfortable, and you feel as if they are harassing or stalking you.
There's a whole lot of gray area when it comes to these types of interactions. But if you want to be left alone and the other person won't leave you alone, sometimes you have to get others involved like the police or the management team at your apartment complex.
When you've had enough, talk to someone about what you can do. When you're ready to file a complaint, you'll have a written record of everything that has happened and the people that you have contacted, and how each of those interactions went.
Best of luck to you and be safe. Remember, of course, to lock your doors and trust your instincts.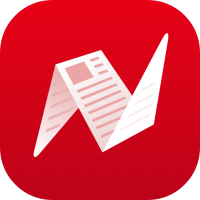 This is original content from NewsBreak's Creator Program. Join today to publish and share your own content.