I don't often order delivery and it's even less often that I am impressed with it. Especially when it comes to pizza. But this time, this hard-to-please customer was wow-ed. Here's why Domino's Pizza in Asheboro (on Ward Street) has earned my business.
First: The Timing Was Impressive!
From the moment I placed my order to the minute it arrived, everything went smoothly. You can watch the order as it progresses from prep to cooking to delivery. If you choose, you can also receive text updates.
When my pizza order arrived at my door, I already knew the driver had arrived, which is so convenient to me. It's so much easier to manage your time while you wait for your food when you have this easy tracking information to follow.
It took less than 25 minutes for my order to arrive! Bravo!
Second: The Food Was Pretty Good
I got a special deal for a large Supreme pizza for 13.99. The order was correctly prepared with the extra mushrooms and light onions, just like I like it. The pizza was still hot but the salad was together with the pizza – kind of a pet peeve of mine. Note to Domino's and all other delivery services – put the salad in a separate bag or something so it does not get warm.
The pizza was really tasty with adequate sauce. Both of my Garlic dipping sauces were included, as I'd ordered. The salad was good too, although I did put it in the fridge for a few minutes before I dumped it into a regular bowl for me to eat.
They did send Ranch dressing though I didn't order any. I used my own dressing at home because I prefer those vinaigrette dressings. The croutons were in a separate baggie and they were crunchy-fresh. The lettuce and cherry tomatoes were also nice and fresh.
Theirs, and Most Importantly: This Box!
I know it might be an odd thing to get excited about, but when I went out to collect my Pizza off of the front deck, my order was sitting on top of this box.
The box says "contactless delivery" and it is hollow on the inside so it just stands up kind of like a little stand for your order. This means that my order was not set directly on the ground.
This surprised me. I had to think that someone in an office somewhere in the higher ranks of the Domino's Pizza Company (now owned by Bain Capital, Inc.), had decided during a brainstorming session that it wasn't a good idea to set people's food on the ground. In order for contactless delivery to occur, the delivery driver must set the food down and then either text you or knock on your door to let you know it's there. That way you can come out and get your food without having direct contact with another human. The driver was wearing a mask but I was not, so when she asked me if I would like for her to hand me my food or just set it down, I said that she could set it down.
I went in to prepare my table for my dinner and returned to my door to find my food sitting on top of this little box. I'm so impressed that a company would think about the customer enough to know that we really don't want our food to be sitting on the ground – then carry it into our home or our apartment and set that box on our clean table or countertop. This small effort made a big impression on me. The company eats the cost for that extra cardboard and they do it for the health and safety of their customers. Well done, Domino's.
Whoever had that idea I give you kudos for putting your customer first.
For all of the difficulties we've had during this season of covid-19, I am grateful for some of the changes that could potentially be better for all of us moving forward. Thank you Domino's, for not putting my food on the ground!
Sidenote: I did not order through a delivery service like GrubHub or Instacart, but directly from Domino's website. It was easy to navigate the website and place my order and I was also happy to see that calorie counts were listed with each of the types of pizza, pasta, side orders and desserts.
If you live in the Asheboro area anywhere near Ward Street and would like to order pizza, I recommend this Domino's location. I had a very pleasant experience and the food was good.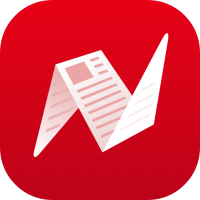 This is original content from NewsBreak's Creator Program. Join today to publish and share your own content.