If you live in North Carolina you may have noticed a few changes since Tropical Storm Elsa came rolling through here last week. Aside from the dreary rain that lasted the better part of the day and the threat of flooding, how about those lasting swarms of insects? Have you noticed them buzzing all about?
June bugs, flies, mosquitoes, an assortment of bees, beetles, and other flying things. There's creepy crawling centipedes and those cute Pill bugs rolling out from under everything. Just why are there suddenly so many insects in North Carolina?
Weather has an effect on the movements of insects as well as the migration of new insects into an area. Let's talk about the gifts of Elsa – the ones with many legs and wings and antenna galore! Those swarms of insects.
Why are there more insects after a storm?
There are several reasons why you may be seeing more insects following tropical storm Elsa or any other large storm that comes through your area. Here are some of the biggest reasons why the bugs seem to be everywhere in those days after the storm clears
Rot. Excessive rain causes things like wood, forest debris, and leaf litter to rot more quickly. Insects and other critters are attracted to this rotting material and you may see more of them for that reason. You'll see an increase in insect foraging activity as these newly rain-soaked or flooded areas cause an increase in rotting organic material. Clear out any piles of wet wood from around your house and rake any patches of wet leaf litter further away from your home if the insects are bothering you.
Water in the ground. Similarly, excess water in the ground can flood soils and press insects toward higher ground, like your yard. You see more of these insects moving about as they may have been flooded out of their nesting areas by the heavy rains of a storm. June bugs, in particular, are most actively breeding during the summer months so heavy rains may stir up a buzzing swarm that triggers adult June bugs to emerge and fly around. June bugs may make a lot of noise flying around your yard but they won't hurt you.
Population increases. Some bugs such as mosquitoes depend on water for their breeding cycles. Mosquitoes can breed out and become fully adult in less than 2 weeks. Sometimes you'll also see that mosquitoes are more aggressive after a storm, making those days after a tropical storm or hurricane some really uncomfortable times outdoors. It is a good idea to remove any standing stagnant water from your property as these can easily become filled with mosquito larvae.
It's not that storms bring in tons of bugs into your area, but more that the storms create the perfect breeding grounds for insects and heighten their activities.
What are the actual insect populations like in North Carolina?
Though it seems like there are a lot of insects out there after a storm in North Carolina, the state is actually experiencing declining numbers in many insect and bee populations. This is due to habitat changes and habitat loss. Fewer insects can have an effect on other populations that depend on them for food, like our state's songbirds, for example. Another downfall of overall declining insect populations is agricultural. Many insects help to naturally control other pest insects that eat our crops which affect the health of our overall crop. Also, we need some insects to serve as pollinators for our wildflowers and crops.
For more information about the insect populations in North Carolina, you can visit the website for the North Carolina Wildlife Resources Commission.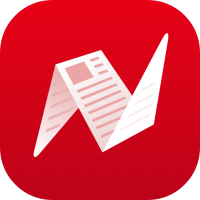 This is original content from NewsBreak's Creator Program. Join today to publish and share your own content.