Tonesha Tonyae Collins, 35, of Fir Street, Winston-Salem was indicted in August 2017 for the shooting death of J. Won Kim, 53, who lived on West Wendover Avenue in Jamestown. The shooting occurred in 2016 and Collins was captured on gas station security footage walking into the store and shooting Kim. The question hasn't been whether or not Collins was responsible for the crime or even why the crime occurred, although the Kim family is deserving of those answers.
The question in court which became the cause for dismissal of the case was the mental health condition of Ms. Collins. A judge determined that "she will never regain the mental capacity to stand trial" according to reporting by Courier-Tribune, July 7, 2021. Winston-Salem Journal's Michael Hewlett reported that Judge Michael Stone of Forsyth Superior Court presided over the 2½-hour hearing in which a psychologist testified that Collins' mental health issues would prevent her from understanding the court proceedings or participating in any way on her own defense. Judge Stone involuntarily committed Collins to Central Regional Hospital where she's been residing since her indictment and declaration of mental incompetence in 2017.
The indictment came after Collins walked into the Citgo gas station at the 3400 block of Old Lexington Road and used a handgun to shoot J. Won Kim who later died at Wake Forest Baptist Medical Center where he was taken for treatment of his injuries. Kim reported before his death that Collins had been following and stalking him in the days leading up to his murder at 9:54 am on May 30, 2016. It took nearly three weeks for Kim to die from his injuries.
While the legal system has worked as it is designed to do, protecting both victim and perpetrator, it may be a hard thing for Kim's family to accept that the first-degree murder charges are now dropped and there will not be a day of justice for their family member. But for Collins, the system worked to protect her rights to a fair trial in which she has the opportunity to participate in her own defense.
So what does it mean exactly to be declared "incompetent for trial"? From a legal standpoint, there are several things that make this a determinable condition, thus affecting the upcoming trial for a defendant. While Collins' mental state at the time of the murder may have affected the outcome of the trial, Collins as well as any other defendant can be evaluated with regards to:
The defendant has the right to a hearing to determine their mental fitness to stand trial.
Trial courts have the authority to order psychological evaluations once an issue of competence has been raised.
Judges can consider factors of competence, the weight and application of testimony to the defendant's competence, and also other factors like the defendant's actions in court.
The defendant should be able to adequately communicate with their defense counsel.
The defendant should be able to understand and comprehend what is going on in court.
The defendant should be competent enough to make decisions with regards to their defense and any plea deals.
The defendant should be able to understand the charges and possible outcomes or penalties they face.
Intelligence, education level, learning disabilities, or communication challenges alone are not typically enough to guarantee a determination of incompetency. (Usually, there are mental health issues involved in this determination, but ultimately it is up to the judge presiding over the trial hearing.
Under some circumstances, a trial will be indefinitely postponed pending the results of future re-evaluations of competence. Not so in this case. Because Collins' mental competence is not expected to change or improve, this is likely why the charges were dropped and a decision was made by the judge to involuntarily commit Ms. Collins.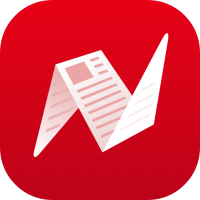 This is original content from NewsBreak's Creator Program. Join today to publish and share your own content.