I was unprepared for the beauty I'd experience in the Kaleidoscope Butterfly Garden at the Asheboro Zoo. Sure, it costs an extra $3.00. Sure, you have to walk over to the ticket booth to buy a ticket for it and then walk back. But trust me, it's worth your 3 bucks and your time.
The Kaleidoscope Butterfly Garden is a small walk-through enclosure featuring exotic and native botanicals which butterflies love. There are hanging pans with fruits and nourishment for the butterflies as well as a nice central exhibit on the life cycle of butterflies.
But the real show-stoppers are the insects. Butterflies upon butterflies upon butterflies! Circling the air like a faerie garden musical. It is quite breathtaking.
Grown men stand with their arms out hoping butterflies will land on them. They are still, quiet, expectant. Children whisper and giggle at the sightings and are reminded by their parents to watch their step and be careful not to squish any butterflies. People take lots of pictures, walk slowly, and marvel at the beauty of each painted-wing insect. It's like being in another world.
The exhibit features many of our native North American butterflies but also some endangered butterflies from around the world, like the Blue Morpho butterfly native to Costa Rica and other tropical rainforest areas.
The Blue Morpho is one of the largest butterflies in the world and folks, let me tell you, they are magical. I've never seen anything so fairylike in all my life. If you're wondering why they're called Blue Morpho when they look all brown and eye-bally, this is what they look like with their wings spread out:
When they land, they fold their wings and sit very still. The "eye" pattern on their wings is called mimicry and it is a defense mechanism so as to confuse would-be predators. When in flight…it is breathtaking (and apparently very difficult to photograph, as I learned while chasing them throughout the Kaleidoscope Butterfly Garden.)
When these beautiful, and rather large, butterflies alight, they dance. They dip and twist and twirl together in a flight dance that reminded me of magical faeries playing together in some fantastical forest glen. I was mesmerized.
A grouping of butterflies flying together like this is called a kaleidoscope or a swarm or a mob and they do this to confuse and thwart predatory attacks. Check out this video on Blue Morpho butterflies and see the whimsical flash and dazzle of their flight.
Other butterflies you can see at the exhibit include:
Giant Swallowtail
Atala
Cattleheart
Common Green Birdwing
Blue Frosted banner
Giant Owl Butterfly
Cydno Longwing
Paper Kite
Monarch
Malachite
Starry Night Cracker
Painted Lady
Silver-Studded Leafwing
Gulf Fritillary
Polydamas Swallowtail
Rusty-Tipped Page
Zebra Longwing
White Peacock
Zebra Mosaic
Rules & Guidance
There are a few rules for your own safety in the butterfly garden, but mostly to protect all the beautiful species of butterflies in the garden:
No food or drinks allowed. (They will swarm your cup and this could cause injury to the butterflies or startle small children.)
No strollers or bags.
Children under 12 must be accompanied by a ticketed adult.
When leaving the butterfly exhibit use both mirrors on the wall to be sure there are no butterfly "hitchhikers" on your clothing.
Be very careful where you walk. Some butterflies will rest on the ground.
Do not pick the flowers.
Some species of butterflies are very short-lived, only living a few weeks for their total life span. It is normal to see a few butterflies that seem to be ill, are looking duller in coloring than the others, or who have died. There is no reason to be alarmed. The zoo staff will take care of this periodically throughout the day and it does not mean the butterflies are not well-kept.
Stay on the walkways.
Do not remove butterflies from the exhibit, even if they are deceased.
Information about the exhibit
Cost: Additional Fee $3 Per person
Weekly Schedule: Everyday 10 a.m. - 4:30 p.m.
Dates of operation: May - September
Location: Junction Plaza (roughly right in the middle of the zoo)
Get tickets: at the ticket booth near the Junction Tram Stop
For more information about visiting the Asheboro zoo, check out these other stories by the author: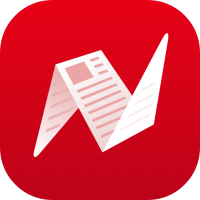 This is original content from NewsBreak's Creator Program. Join today to publish and share your own content.