Being new to the Asheboro area, I couldn't wait to visit nearby 311 Flea Market in Sophia, NC. When you're from the south, nothing kicks off a weekend better than an early Saturday stroll through the local flea market. And 311 did not disappoint.
I grew up in close proximity to Webb Road Flea Market which is to the locals both a weekend activity and a cultural practice. In short, people in the area grew up with that flea market, and going there feels as American as apple pie. It's a really large, primarily indoor, flea market with vendors that have been there both before and after the fire of 2010 that rocked the China Grove area. So when I visited 311, my sights were high.
The first thing that surprised me was how sprawly it was. Webb road is mostly contained to rows of long buildings, but 311 was an entanglement of buildings, outdoor tables, and rows of cars, containers, and people walking everywhere. I found it a bit disorienting at first. Along the roadside, you'll see some of the outdoor vendor tables and the place looks like it's not all that big.
I was so wrong. When you get inside, park in one of the small parking areas (grassy or gravel, largely unpaved) and you begin walking, you quickly realize there are a whole lot of vendors and artisans there for you to see. I was rather surprised at the expanse of the vendor area.
What's 311 Flea Market like?
The flea market is largely outdoors, although there are some indoor spaces and an indoor snack area. There are some other folks with booths or carts with lemonade or snacks and homemade food items.
There are tables of everything you can imagine:
Crafts
Clothing
Hats, shoes, purses
Tools
Household items
Car parts
Furniture
Tires
Mattresses
Collector's items
Children's toys
Baby items
These things (see pic above)
Artisan work like wood-burning signs and crochet items
Lots of jewelry
Knives
Bed frames
Pictures
Art, sculptures, decor
Memorabilia
Smoking and vaping devices and supplies
Watermelons!
Cosmetics
Grocery and cleaning items
Guns
Movies, books, games and other entertainment items
Farming vendors
Botanical and plant vendors
Animals - I saw bunny rabbits and bantam cochin chickens for sale
Christian signs and collectibles
Toiletry items
Flags
Bicycles
Exercise equipment
Motorcycle apparel and equipment
The atmosphere was friendly and although there were a lot of people there it did not feel cramped or crowded. None of the vendors were overly aggressive with their sales and offered a bit of help if I needed it. One woman told me all about her flea market knowledge for several large flea markets in the area or events she'd been to. We talked for a bit about how flea markets are so important to local folks who use them to earn a living or as a second income.
Plan your visit
Plan for the weather with sunscreen, a hat or other clothing to protect you and your children from the sun, and a bottle of water.
Strollers are a bit difficult to navigate the gravel terrain so be sure to pack your stroller a little light and bring one that can roll easily over rocks. There are some hills to walk up but none were very steep.
There's almost nowhere to sit so prepare to make your visit short if you need to. Perhaps visit on a few smaller visits if the walking is too much for you.
Bring cash. I didn't see any vendors accepting cards. (There may be some in the interior store-like spaces but I did not see it.)
Here's what you need to know:
311 Flea Market Information
Location: 7190 US Highway 311, Sophia, NC 27350
Hours: Saturdays (7 am-3 pm) and Sundays (8 am-3 pm)
Calendar of events: calendar
Become a vendor: Call MARKET #: (336)434-4163 (ASK FOR AMBER, TRICK OR KIM)
Owner: TRICK MORRIS (336)442-2237
Vendor fees: Check here for any changes to vendor fees.
Outside spaces:
Single tables - $10.00 per day
First come / first serve / no reservations
Carport shed with 4 tables - $20.00 per day - $40.00 per weekend - $160.00 per month (Check in the office for availability. Must pay in advance.)
Storage buildings with one table - $80.00 per month (Check in the office for availability. $40.00 deposit is required up front)
Inside spaces:
Single tables - $12.50 per day - $25.00 per weekend - $100.00 per month
10x12 Spaces - $20.00 per day - $40.00 per weekend - $160.00 per month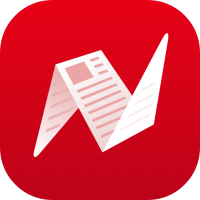 This is original content from NewsBreak's Creator Program. Join today to publish and share your own content.