When you go to the zoo at Asheboro, getting to see as many animals as possible seems a worthy goal. But there are a lot of factors that come into play. Sometimes it is too hot and many of the animals are either hiding or inactive. Sometimes you arrive at an exhibit and it is closed for renovations or the animals aren't out in the viewing area.
You need a few tips to help you see as many animals as you can and get the most viewing pleasure for your time. Here are some tips to help you on your next visit to the zoo.
Tip One: Follow the Rules
Remember that when you are viewing the animals, there are some rules in place. These are for the safety of the animals but also for your own safety.
Here are the zoo's animal policies from the zoo guidelines
Feeding, petting, touching, harassing or harming any wildlife, including native squirrels, snakes and birds, is prohibited.
Pets or other animals (except service animals) are prohibited from entering the Zoo. The Zoo does not offer pet boarding facilities. We discourage guests from bringing pets and leaving them in parked vehicles. Distressed pets will be removed from vehicles.
Prohibited: Unauthorized access or entry into a behind-the-scenes animal or operations area designated only for Zoo staff and volunteers.
Also pay attention to the signs you'll see around the zoo, which give helpful tips for observation and careful viewing of the animals.
Tip Two: Pay Attention to the Timing
When it comes to viewing the animals, timing is important. Plan to arrive early for your visit. The park opens at 9 am. Many of the animals are more active in the cooler times of the day before the heat of the sun is directly overhead. Take this time to visit the indoor structures like the Forest Aviary, the Desert habitat or the Kaleidoscope Butterfly Garden.
There are feeding schedules for the animals posted and available on the website. Oftentimes these feedings will be done in an area where you can view them but for some exhibits, the animals are less visible during feeding times.
Tip Three: Call Ahead
From time to time exhibits are closed for maintenance or for construction. Some animals are removed from view if they are receiving veterinary care or if they are under health protocols. You can call ahead to find out what exhibits or what animals are not available for you to see. This may influence how you plan your visit and which end of the park you choose to start on. Also, it may save you some walking time by avoiding those areas of the park and spending more time on the habitats you can have more opportunity to view the animals.
Tip Four: Ask Zoo Volunteers
Zoo volunteers are stationed throughout the park at various habitats. These volunteers are trained with all kinds of information about the animals but can also be a great source of tips for when the animals are most active and viewable. They will be happy to give you more information about when and how to best see the animals for each habitat, feeding times, and behavior patterns. Ask them for advice! While you're there, learn a little about the animals. This is what the zoo volunteers love most about their job!
Tip Five: Plan Your Trip in Smaller Segments
The biggest tip I have for you is to visit the park twice, once for each of the park sections. There's a North America and an Africa side and each side offers enough animals for you to spend a full day. Why not plan two visits so you can slow down, walk that portion of the park and then walk back the same direction to get a second chance to see the animals? If you focus on half the zoo for each trip you can spend more time at each feature and get more out of your viewing time at each habitat.
Many of the best pictures I took on my visit happened on my second time around to the same exhibits. Some animals that were lounging just out of sight were up and active the second time through.
Tip Six: Be a Little Patient
If you approach a habitat and don't see anything right away, ask the zoo volunteer if the animals are in the habitat. Sometimes, they are just resting. If you are patient, you'll often get to see them a little later or it gives the animals time to move a little closer.
Try to understand the habitats for some of these animals are rather large, which is better for the animals. But this may mean they are too far away when you arrive to see them. Plan to spend a little time waiting for them to move around or plan to come back by the exhibit on your way out.
Remember, the animals also want to enjoy their day as much as possible and stay out of the sun when it is hot. And they love a good nap sometimes too!
This lioness (pictured below) was out of sight when I arrived at the lions' habitat. After a few minutes of viewing, zoo visitors remarked that she was down behind the wall playing with a red barrel. None of us could see her for a while but we watched the male lion who was watching her intently. He eventually got up and walked around and she climbed up the hill to join him.
A little patience led to a beautiful view of both lions up and moving around their space. They were beautiful to see and I am glad I stayed those few extra minutes to witness how graceful they were.
Tip Seven: Go Again! And Again!
The best way to get the most out of any zoo trip is to plan your next one. Part of what makes a zoo visit special is when you begin to recognize some of the animals, learn their names, and learn a little about their personalities. Visiting the zoo a few times per season is the best way to enjoy all of the animals. You can join the zoo for a small fee and go as many times as you want!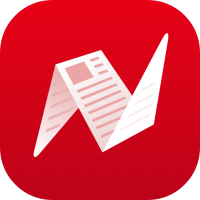 This is original content from NewsBreak's Creator Program. Join today to publish and share your own content.