Are you thinking of visiting the NC Zoological Park at Asheboro, NC? If you've never been or if it's been a while since your last visit, here's some helpful info for you as you plan your visit:
The NC Zoo's gone paperless
Years ago when I was a member of the NC Zoo, there were printed paper maps that were given to you when you checked in at the gate. The zoo has now gone paperless so they no longer print out these maps for you. You can scan a square code at the gate which will upload a map for you or you can use the map boards throughout the park. Take a picture of the map board and you'll have a map picture to guide you as you explore the zoo.
There are also signs throughout the park to guide you but with all the twists and turns in the paths I found it disorienting to simply try to read the signs to navigate. The map boards were much more helpful and will show you where you are on the map.
Members have an easier line at the gate
Members can bypass the long lines and check-in at a member's booth. I found this to be a nice time-saving benefit for members. Keep in mind you'll need your membership card and your photo ID to check in.
There's a whole lot of walking
Plan to do a whole lot of walking as you explore the zoo. If you have difficulty walking or if you have small children that need to ride, strollers, wheelchairs, and ECV rentals are available. Make sure to wear comfortable footwear for your day and use the available benches along the trails for a rest when you feel you need to give your feet a break. Many of these benches are in nice, shady areas.
Also as an FYI: Here are the guidelines on service animals in the park: Service Animals.
There is a shuttle bus that moves between the parking lots
Parking is available on both ends of the park: the North American side and the African side. If you begin on one end of the park and need to quickly get back to your car before closing, you can exit and take the shuttle bus back over to the other parking lot where you've parked. This is good to know so you don't feel you have to walk the entire length of the park and then walk all the way back to your car.
The Tram doesn't go to Africa
There is also a Tram, which is like an open-sided, train-like vehicle, which is helpful to get from the North American side over to the halfway point. But you need to know it does not go all the way to the Africa side.
Be aware of this as you time your exit and remember the park hours are from 9-5 pm so you can time your exit strategy and maximize your time in the park.
Yes, the food and drinks are expensive
The food and concessions at the zoo help to support the zoo's conservation efforts. There are a variety of options:
Restaurants
Farm-to-Table Cafe (at the North America Plaza)
Junction Springs Cafe (at the Junction Plaza)
Crossing Pizza Cafe (at the Junction Plaza)
Billy D's Fried Chicken (at the Africa's Akiba Market)
Snacks & Refreshments
Settler's Ridge
Wild Burger
The Watering Can (temporarily closed)
Prairie Popcorn
Connections Creamery
The Coop
Billy D's Snax
Dippin' Dots ice cream
Minute Maid frozen lemonade
beverage vending machines
Food & vending options take cash or credit/debit cards.
Prepare for the weather
You will be out in the weather for the majority of your day. If you are visiting during the hotter months, prepare for sun exposure and heat. Use sunscreen and cover your head with a hat to help avoid heat exhaustion. Take breaks throughout your day and drink plenty of water.
Before your trip, review the CDC's information on heat-related illnesses so you can be prepared and know what to look for to avoid these potentially harmful conditions.
There's NO smoking
You might as well leave the cigarettes in the car. There's no smoking at all once you enter the park. Please follow this park restriction and other zoo guidelines as they are in place to protect the health of visitors and also for all of the animals that reside at the zoo.
First aid centers are available
If you have a situation that requires medical help while you are visiting the NC Zoological park, find a volunteer or park attendant. There are first aid centers in the park and one of the staff members will be happy to guide you.
You can bring a few refreshments in the zoo, but not everything is allowed
You may bring a few food and drink items with you but it is important to know what the park does and does not allow. Here's what you need to know:
Picnicking
Picnicking areas are available outside the park. Picnicking is not allowed inside the zoo.
You may bring into the park:
Cooler guidelines:
"Coolers (no larger than 10.5" x 13.4" x 9.14") for special dietary needs or medical purposes can be checked at either entrance, tagged and brought inside the Zoo. Small coolers or insulated bags that contain approved beverages and individual snacks are permitted. All bags and coolers are subject to be searched by Zoo staff." – NC Zoo guidelines
One beverage or refillable water bottle. There are places to fill your water bottle throughout the park.
One snack defined as a snack-sized portion of chips, crackers, cookies (etc, or a granola bar or piece of fruit. No full-size meals inside the park.
You may not bring into the park:
Alcohol
Large coolers
Balloons
Balls or athletic equipment
Pets
Plastic or disposable straws
Weapons of self-defense items such as mace
"Recreational devices such as drones, remote-control toys, skateboards, hoverboards, scooters, skates, bicycles, tricycles or shoes with built in wheels" – NC Zoo guidelines
Visiting parks such as the NC Zoological Park at Asheboro, or any other public park, are far more pleasant for us all if people enjoy the park responsibly and act in consideration of others. Please enjoy your time at the park, view the animals with respect and the appropriate distance, and take only photos.
Enjoy your visit!
If you leave the zoo famished, why not hop over to Asheboro and fill up on some of the fine cooking at Jed's Barbeque & Seafood?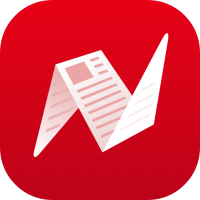 This is original content from NewsBreak's Creator Program. Join today to publish and share your own content.