This evening I paid my first visit to a barbeque place since moving into the Asheboro area, and Jed's did not disappoint. If you're from the south you know that a good barbeque place is worth its weight in gold. Most of the time these places are known for their down-home feeling and delicious southern food. Jed's Barbeque & Seafood, I was hoping, would give me all of that southern comfort I am used to in a barbeque place.
I went in and the place was packed. I wasn't too surprised. Even on a Tuesday early evening, southern barbeque joints are busy places. I was greeted with a friendly smile and what we southern folks would call a "hollar" across the room to greet me and motion me to a seat. I took my seat and looked over the laminated menu already perched on the table.
The special this evening was All-You-Can-Eat Alaskan white fish for $6.99, which is a great deal but I wasn't really in the mood for fish. I looked over the menu and it offered lots of options.
A senior citizen's menu complete with free coffee or tea with an entree
Southern-style barbeque plates, sandwiches, and chopped barbeque
A wide variety of sandwiches like marinated grilled chicken, flounder sandwich, and Chuckwagon sandwiches
Fun stuff like a BBQ dog or a BBQskin sandwich, grilled cheese, or a Big Jedburger
A children's menu including corn dog, chicken strips, or hot dogs
Plenty of side options like beets, pintos, french fries, seasoned fries, hush puppies, onion rings, hot chips, slaw, baked potato, potato salad, and fried okra
Catering service if you need that for parties or cookouts (336-626-2465)
A full menu of breakfast items (breakfast is served until 11 am)
I ordered one of my favorites: a barbeque chicken dinner, green beans, and those yummy crinkle-cut fries I love. My sweet tea arrived with a side of nice, fresh lemon wedges. (Fresh lemon wedges are a must for me!) It also had that cool pebbly ice that's so fun to crunch. (I learned in a quick Google search that: This type of ice is also called nugget ice or chewblet ice.)
While I sipped my drink, I eyed the restaurant rating (96.0/A) and a large family portrait of what I presume to be the owners Danny and Sheila Garner. Perhaps the portrait is of previous owners, but it gave a homey feel to the dining area. Most of the dining patrons were deep in conversation about local ball games or recent church activities. My food arrived and I dived into the delicious barbeque-sauced chicken. The food was hot and very good.
While I ate, I heard the drifting bits and pieces of conversation, the pleasantries of waitresses who know their business well, and the goings-on at the check-out counter which was about 12 feet across from my table. At some point in my meal, I noticed a woman sitting in a chair next to the counter.
I didn't see her come in. She was wearing several layers of clothing despite the near 90-degree heat. She had a backpack decorated with a clip-on pink and lavender fluffy ball, a zippered lunch bag, and a tall plastic refillable water bottle. She looked very, very tired. At times I thought she may have fallen asleep sitting up. I watched the waitress approach her, talk to her briefly, then go to the counter and check out a line of people.
The lady kept slurping from the water bottle which appeared to be empty. She stood a few times, grabbed her bags, and almost left. Once she approached a lady busting a table and I heard the worker tell her she was sorry. Other than that, I couldn't hear any of the conversations. I looked at my food and thought of how much of it would get thrown away. I hadn't eaten my roll yet...maybe she would want that? Maybe I could ask for my tea to go and hand it to her as I left. I was pretty much done eating.
As I was trying to decide what to do, how I might help, the waitress finished checking everyone out and approached the woman again.
"Would you like something to eat? Is that what you need?" she asked.
"Yes, please," I heard the woman answer.
"What would you like?"
"Anything."
Her humble answer moved me. As the waitress moved by my table I heard her say "Ok, I'll take care of it." I grabbed her arm as she passed and told her thank you. Then, a man chimed in. He must have been in the booth behind me but I wasn't aware that he, too, was watching.
"Put her food on my tab," he said.
I turned and thanked him as well and had a brief, pleasant conversation with him before I took my leave. I had a lot to think about on my drive home. It seems today that Jed's Barbeque & Seafood had a lot more to offer than good food. I was reminded that empathy and kindness are still on the menu, and there's no cost for that.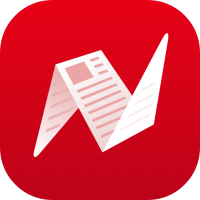 This is original content from NewsBreak's Creator Program. Join today to publish and share your own content.