In 2019 Wilmington, NC (WECT) news reported that "Volunteers from the Cape Fear Garden Club worked Friday morning to restore Airlie Gardens' "Mystery Grave," which suffered extensive damage during Hurricane Florence." But what is this mystery grave? Who is buried there?
On a trip to Airlie Gardens, Wilmington, NC, you can explore the lush gardens and beautiful botanical features, but also, a curious "mystery grave" in the center of the gardens.
The headstone and footstones read "JJH, 1883" and "known in eternity" but do not have the full name of who is buried there, offering a mysterious and cryptic feel to the grave, enticing visitors to wonder over who is buried on the grounds. In case you're wondering about the mysterious tombstone epitaph "Known in eternity," that was the decision of Sarah Green Jones, the wife of then Airlie owner Pembroke Jones.
Mystery Solved, Maybe?
It turns out, J.J.H. isn't really a mystery. Buried in the grave is a man named John Hill, who was one of the 12 generals of Napoleon, buried back in the 18th century. But who was this man? Why is he buried in the Airlie Gardens, and alone? There are no other graves found there. Which is most curious, indeed.
Though the grave inscription refers to John, J. Hill, it is also speculated that this is not the actual name of the man buried there, making the grave even more mysterious. The name John J. Hill is known to be merely an alias the man called himself. The man buried there was a mysterious Frenchman boarded at the Airlie property who was hired to tutor the children of the family who then owned the property.
Some speculate the man was a fugitive who had escaped the firing squad by staging his own death and relocating to America. The man was well-educated and reportedly well-liked, and loved to sit beneath the Live oak trees on the property. Following his death, some of his paperwork was found in which he stated "I am the Marshall', which prompted speculation that he was actually Michel Ney (Michel Ney, duc d'Elchingen, Prince of Moscow), one of Napoleon's Marshals, who had cleverly escaped execution on December 7th, 1815.
The story gets more complicated. Another man in America claimed to be the infamous Michel Ney and went by the name of Peter Stuart Ney and he is buried in Third Creek Presbyterian Church in Rowan County, Cleveland, NC. Some theories claim this man was simply an Irish renegade with a fascination with Napoleon and his armies, and therefore claimed to be one of his Marshals. History records the death of Michel Ney by firing squad, but with these two duelling narratives of the "real Michel ney" possibly escaping that death and fleeing to America, makes one question what really happened.
Since there are such conflicting stories, who, then, is the man buried at Airlie Gardens? The answer is vague.
Who Is John J. Hill?
We know the man is John J. Hill – but who is John J. Hill?
According to the Airlie Gardens Historical Timeline: 1835 - "John Hill" a man of mystery, dies and is buried in a lone grave on Airlie property. Rumored to be one of Napoleon's marshals, he spent his later years living at Wrightsville Sound under this assumed name, tutoring the children of Richard Bradley, Jr."
Again, rumored to be. It seems the truth may be buried with the mystery man and living on in the folklore of North Carolina...perhaps never to be fully uncovered.
Today, visitors leave mementos on the gravesite.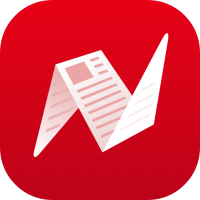 This is original content from NewsBreak's Creator Program. Join today to publish and share your own content.