Fun for All Children
This park is unique as it provides fun for everyone. Providing special features on the playground, this park serves children with special needs, children who learn differently, and those who are differently-abled or wheelchair-abled. This fun, colorful, playground feature is complete with all kinds of developmental fun activities for all children, and it's all in honor of one of our own, Zahra Baker.
The park makes one of Tripadvisor's list of top things to do in Hickory, NC.
What you'll find at the park:
Accommodating for special needs and handicapped individuals
Wheel-chair accessible ramps and a lovely "tree-house" observation area
Some of the playground features offer fun rides that are wheelchair accessible
Multiple ground-level activities provide fun for all
Educational elements in the playground
Sensory elements
Inclusive play elements
Two picnic shelters with tables and grills
Tennis court
Bathroom facilities
A large slide! It's 50-foot on the side of a hill.
Two playgrounds (Zahra Baker All Children's Playground and treehouse) as well as the Charles D. Dixon Memorial Splash Pad (Splash Pad Hours: From May 17 - September 7, the Charles D. Dixon Memorial Splash Pad is open daily from 10 a.m. - 8 p.m.)
Who Is Zahra Baker?
If you are not from the Hickory area, you may still remember the story of 10-year-old Zahra Baker. Zahra Baker was a Hickory resident who was murdered at the age of 10 on September 24, 2010. Zahra was a leg amputee, a cancer survivor, and was hearing impaired. Elisa Baker (Zahra's Stepmother); pled guilty to murder and is now serving 18 years for her horrific crime.
The tragic death of this young child, especially in light of the vulnerabilities of her disabilities, shook the Hickory community to its core and made national news. Zahra has never been forgotten, nor will she ever.
This park was built in 2012 as a memorial to Zahra. The community raised over $200,000 for the project and volunteers from all over the area showed up to help with the construction of the playground and surrounding area.
Today, Zahra's memory lives on as children, no matter their disability or ability, can come and play, smile, and hopefully make a friend.
You'll see a lot of purples incorporated into the playground equipment to honor Zahra as this was her favorite color. Residents and community members who turned out to help build and set up the playground remarked that it felt as if Zahra was an "angel" watching over the project and now as children play there.
Plan Your Trip
The playground area is in a full-sun area so if you or your children are particularly heat or sun-sensitive, you should probably visit in the earlier hours of the day to avoid the highest heat of the day.
Be sure to bring:
Sunscreen
Snacks and water
Yard toys like a ball or bubbles
Tennis equipment if you want to use the tennis court
Comfortable shoes for safe play
A camera or cell phone to take pics
Yes, you can bring your dog but be sure to also bring doggie bags and clean up after your pooch
Be sure to plan for the weather when you come to the park. In the heat of the day, playground equipment may be hot to the touch. Please check any equipment before your children play on it to make sure it will not be too hot for them. There's also the splash pad for fun when the weather is super hot! Make sure to bring your swimming gear if you think you'll want to cool off in the water!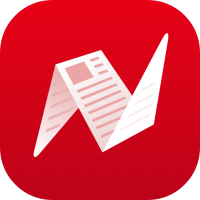 This is original content from NewsBreak's Creator Program. Join today to publish and share your own content.