NO SPOILERS!
There's a double feature in town!
Take a trip over to the Asheboro Mall and the Asheboro Cinemark. It's time for a double feature of creepy suspense that'll keep you on the edge of your seat.
A Quiet Place: Part One and A Quiet Place: Part Two are playing together in a special double feature for an evening of gritty, jump-worthy, suspense.
Here's what you need to know before you go:
Get ready for A Quiet Place (1 & 2)
Join the Movie Club to save money on your ticket and your favorite movie snacks and beverages. You can even have them delivered to your seat.
Movie Club members save time by not standing in lines.
There are about 25 minutes between the two feature films so you'll have time for a restroom break, more snacks, or just to stretch your legs between films.
About the films
Both of these films are incredibly suspenseful but not overly gory so if you like being scared without all the gross, I am a horror-hating, zombie-hating, gross-hating movie-lover who does love suspense. And I loved both movies. There was enough back story, drama, and character development to make you feel invested in their stories, which, to me, helps to build the suspense. Because you care about them and become engrossed in their plight.
And plight, they have! Imagine being hunted by something. Something terrifying. And they find you if you make a single sound. Could you be totally silent? Never talk, or sing or laugh? Never accidentally knock something over or close a door?
This is the reality for the Abbott family.
A Quiet Place 1
The first A Quiet Place blew us all away in the theater. If you missed it, here's a bit of what the fuss was all about.
We went in, we got our popcorn, we sat down and the movie started. Within minutes we were all glued to the screen, sitting uncomfortably and nervously in our seats, with a handful of popcorn – trying to figure out when on earth we could stuff that buttery snack into our mouths. Much less chew it.
The deal? It was a very quiet movie. The suspense was perfectly timed, made us all jump and squeal, but then...those long silences between the big action moments. As a movie-goer, it was quite a bizarre and thrilling experience. So when I found out Asheboro was having a double feature of A Quiet Place 1 & 2, I ordered my ticket online immediately.
If you missed the first one, you can catch the double feature at Cinemark, Asheboro, or stream the first one now on Hulu and wait until the second one has made its rounds in theaters. You decide.
But...the double feature was such a great experience! And between films, we all had a great chat about what we liked about the first one while we got ready for the second one to come on.
What I liked about A Quiet Place 1:
I loved the Abbott family! The sound-hunting creatures were well written and appeared terrifyingly real in the film. I loved the pacing and the edge-of-your-seat tension that kept strong through the whole movie.
The film also features a main character that is deaf and American Sign Language got a big nod in the film. Loved this aspect of the movie and I thought it added a whole other level of interest to the plot.
What I didn't like:
Eh, well, I have zero complaints about the first movie.
More about the film:
Rating: PG-13 for scenes of terror and some bloody images
Genre: mystery, thriller, horror
Director: John Krasinski
Producer: Michael Bay, Andrew Form, Brad Fuller
Writer: Bryan Woods, Scott Beck, John Krasinski
Cast: Emily Blunt, John Krasinski, Millicent Simmonds, Noah Jupe, Cade Woodward, Leon Russom
Release Date (Theaters): Apr 6, 2018
Runtime: 1h 30m
Official Trailer
A Quiet Place 2
The Abbott family returns (minus you-know-who since there are no spoilers here!) and I am there for the impending doom they face all over again.
What I liked about A Quiet Place 2:
I love that this film started out showing the moments before the crisis all began and you get to see some of that initial terror and how it all got started.
What I didn't like:
There were two things that caught my attention. One, there were a few slow spots for me in the middle of the movie. It seemed as if the directing asked for these slower, drawn-out spots to amplify the dramatic effect but, for me, they were a little overdone.
And two – WHY are people in scary movies always doing the dumbest thing possible to put themselves in harm's way? I found myself wanting to scream at some of the characters in this second movie.
All in all, I loved the second movie and felt like it may have been a tad on the short side. Maybe, I just wanted to see more. A Quiet Place 3? Oh, I'd love that! Pretty please!
More about the film:
Rating: PG-13 for terror, bloody or disturbing images and violence
Genre: mystery, thriller, horror
Director: John Krasinski
Producers: Michael Bay, Andrew Form, Brad Fuller, John Krasinski
Writer: John Krasinski
Cast: Emily Blunt, John Krasinski, Millicent Simmonds, Noah Jupe, Leon Russom Cillian Murphy, Djimon Hounsou
Release Date (Theaters): May 28, 2021
Runtime: 1h 37m
Official Trailer
Hope you all get out to the Asheboro Cinemark and catch this double feature while it lasts or catch the second movie. Grab yourself a popcorn and a drink but be warned...eat quietly.
If you enjoy movies, here's another review I wrote recently: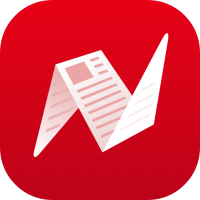 This is original content from NewsBreak's Creator Program. Join today to publish and share your own content.