If you are looking for a bit of fun in coastal North Carolina with your dog, consider the quaint town of Southport, NC. The town is dog-friendly and family-oriented for a nice day of strolling the waterside with your favorite furry pal.
Here's what you need to know before you and your pooch hit up Southport, NC.
Plan for plenty of walking
No doubt, this is a walking experience. Sure, you can drive through the town and see lots of things but the real fun is in parking the car and getting out into the atmosphere. Put on a good pair of socks and sneakers for this stroll about your day. The downtown area is rather small but you'll still do a lot of walking while you are there.
Keep the furry pal on a leash and explore the banks of the Cape Fear River or take a leisurely walk on the town's streets, lined with storefronts and sidewalk cafés. Your dog will love the fresh air and all the friendly faces just waiting to give them a sweet hello or a scruff behind the ears.
It's a dog-friendly zone!
Some of the things you can explore with your dog while visiting Southport, NC:
Explore the shore of the Cape Fear River. You can walk down by the craggy rocks along the water. Some of the shoreline is less rocky and some areas have a short retainer wall (Pictured above with my dog standing on it.)
Local park areas and sitting areas with benches and swings.
Take a walk on the small dock/pier...yes your dog is allowed!
Spend some time walking the quaint neighborhoods if your dog needs a bit of shade and quiet.
Bring what your doggie needs
You'll want to make sure your furry friend is comfortable for the day so it's important to bring along what they need. You can fit all the necessities in a small backpack. If you plan to enjoy your day without worrying about the time, then be sure you have all your dog needs for the day. It is far better to be prepared!
Pop-out water bowl
Bottles of water for hydration but also to cool them off if they get too hot
A sweater if you visit during the cooler months
A leash
Disposable pet waste bags so you can clean up after your pooch
Any first-aid or medical supplies your doggie needs when you travel out for the day
Doggie rain jacket—just in case!
Dog food or snacks
A small towel can help if your dog gets in the water
Dog toys
Check with businesses about their pet policy before entering
There are a lot of small businesses, shops, an old theater, and several restaurants along the roadsides in Southport, NC. While some of the businesses may have their front doors open and many people in the streets may have their dogs with them, you should always check with businesses before taking your dog inside.
Some coastal towns are so dog-friendly that people come in and out with their pets without thinking much about it. It's easy to forget that it's always good pet-parent etiquette to check with a store clerk before entering with your dog.
Check the Southport events calendar before visiting
There are lots of different events that take place in Southport and if your pooch is particularly sensitive to certain stimuli, it is helpful to know in advance about these special events.
The Brunswick County Site has a calendar for the Franklin Square Park where many of these events take place. Some events are loud and feature music. If your dog has noise aversion, it may be best to visit on a less noisy day.
Hopefully, these tips will help you to plan a wonderful day with your dog on the beautiful coast of North Carolina. While you're visiting Southport, be sure to also visit Oak Island Beach, another exciting place to take your dog! For dog-friendly lodgings, try the Holiday Inn Express at nearby Bolivia, NC.
Enjoy your trip!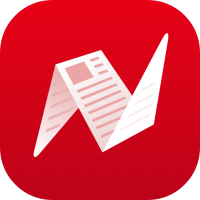 This is original content from NewsBreak's Creator Program. Join today to publish and share your own content.