Southport, NC on the Cape Fear River, Brunswick County, NC
This past weekend I made my first trip to a small coastal town in Brunswick County, North Carolina. It was the first time I had ever been to Southport, North Carolina, and I found myself immediately making plans to go back. It's the kind of town where you want to pack up all of your things and move sight-unseen to some rental property on the edge of town just so you can be close to the area. It's the kind of place you want to come back to.
I traveled there with my little dog who is a mixture between a Chihuahua and a Yorkie. We made a cute pair, walking up and down the roads, neighborhoods, and along the shoreline of the Cape Fear River. We spent the better part of a day just soaking in the ambiance of the town.
If you want to visit Southport, North Carolina, here are my top five reasons to pack your bags and book your trip right now.
Breathtaking and Quaint Historic Homes
As with many interesting little North Carolina towns, the downtown area has historic homes. I found the neighborhoods filled with these beautiful and breathtaking homes to be so inviting and warm. Many of the owners or visiting travelers sat on the porches and waved at passersby or simply watched over the boating activity on the Cape Fear River.
Beautiful live oak trees were shady and sprawling. Patches of botanical beauty dotted the storefronts and sidewalks. But all eyes are immediately drawn to the beauty of those rows of historic homes.
Many of the homes have display plaques next to the front door so that you can see the name of the property and sometimes the original owner of the property. There were a few of these homes that were listed for sale, so if you are interested in historic properties, you can search for them on real estate websites such as Zillow.
Believe me, I've already searched for the price of rental properties there. I fell in love with the town and would certainly move there in a heartbeat!
Lots of Walking & Outdoor Fun
Parks
Waterside walking
Walk on the pier
Fishing
Bench and swing sitting for people watching or leisure time with a book
Watch the boats & shrimping vessels
Comb the shoreline for small critters or treasures
The outdoor walking areas, complete with park areas, rocky crags to explore the waterside, and areas for sitting benches and swings, provide plenty of space for walking exploration for you, your family, and even your dog. Plan to park on the street in the town area and walk for the duration of your time there. So yes, wear your walking shoes!
You can spend hours exploring the area but bring some water and a pop-out bowl for your dog to keep them well hydrated as you enjoy your time in Southport. Locals and travelers alike are friendly and open to brief conversations. It is a wonderful outdoor time for relaxation and leisure.
Fun for the Whole Family Including Your Dog
Take your dog with you! My dog enjoyed exploring by the water and strolling through the park areas. There were lots of other folks there walking their dogs which made for some fun interactions, like doggie meet-and-greets.
Bring doggie waste bags so you can clean up after your dog.
Bring a bottle of water and a little bowl so you can give your pooch a drink of water when they need it.
Take your time and let your dog explore all the interesting smells while you take in the sights.
Take care when you are walking past outdoor eating areas that your dog does not bother dining patrons.
Restaurants & Shopping
Waterside restaurants as well as café-style streetside restaurants of all kinds dotted the shores and streets in Southport, providing plenty of dining experiences for you. There were also shops for collectibles, artsy decor, clothing, and all kinds of shopping fun.
It seemed everywhere we went there was a fun little store to explore. Check with store owners before you take your dog inside as some allow this and some do not.
Quaint Coastal Experience
The 5th reason I think you should visit Southport, NC on the shores of the Cape Fear River, is the lovely atmosphere. It truly is a quaint, friendly, laid-back, and creative area with lots to see and experience.
If you just need a bit of fresh air and some lovely scenery, you can't go wrong with this charming town. If you are into music or the arts, check with the town's website for fun festivals held there each year.
While you're out and traveling about, perhaps you'd like to tell some of your own stories on Newsbreak? You can APPLY RIGHT HERE to be a writer for this amazing news & local interest platform. If you aren't a writer but you love following stories of interest in your area, you can add the FREE Newsbreak app right here.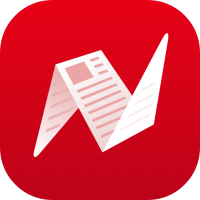 For more stories on coastal NC areas:
Filming at Oak Island and NC Beaches for Netflix Film
Dogs Are Welcome at Holiday Inn Express & Suites, Southport, NC