If you want to take a trip out to the Oak Island beach area in North Carolina, chances are you've made a list of what kind of place you want to stay. For me, it was searching for a dog-friendly hotel that had a pool. One thing that wasn't on my mind at all, however, was the Continental breakfast. Sure, I checked that there would be one, but I was expecting a bagel with plain cream cheese, a cereal station, and some coffee.
I was pleasantly surprised to see the lavish spread of choices (which is helpful when you can't eat dairy and it leaves you with a plain bagel and coffee at most Continental breakfasts.)
Impressive Continental Breakfast
I got up on Sunday morning and went down for a bit of breakfast and ended up talking with the serving staff and manager about their impressive Continental breakfast.
To begin, let's see what yummy options awaited me that morning:
The Food Options
The food was served buffet-style but the patrons didn't touch any of the food. You can see the nice lady in the picture above, who asked each patron what they wanted and prepared the plate for them. Here's a bit of what food and drink options were available, and yes, all was free and included in the Continental breakfast.
Drink Options
Cranberry juice
Water
apple juice
orange juice
milk
Full, self-service coffee bar (with hand sanitizer available)
Food options
According to the kitchen manager, the hot food bar is rather new, developing in October of 2020 as the hotel worked to find ways to make their serving areas more Covid-safe. Staff began serving the food and hot-serve options were added to the menu. The result is a variety of food options and a nice sit-down breakfast if you prefer that to grabbing a quick bit of fruit on the go. (Though, on-the-go options are still available.)
Cinnamon rolls
Oatmeal with walnuts, brown sugar, raisins for topping (this was SO good!)
Cereal / milk
Fresh waffles made for you
Catering-style hot-serve options (which varied on the second day I had breakfast)
Eggwhite & veggie omelet
Cheesy omelet
Turkey sausage
Pork sausage
Sausage gravy & biscuits
Muffins
Fresh fruit
Hard-boiled eggs (Ask a kitchen staff member for them because they store them in the refrigerator in the kitchen.)
The Seating Area
The seating area was bright, clean and inviting with a view of the swimming pool on one side and the lobby with a fish tank on the other side. The television was set to local weather so visitors could plan their day while getting a meal.
Some visitors opted to take advantage of the wi-fi and work on their laptops while others had debates about just which sites to go and see first.
After Your Continental Breakfast, Try Visiting Some of These Nearby Sites
Oak Island Beach
Southport area for shopping and leisure experience on the edge of the Cape Fear River
Visit the Oak Island Lighthouse
Take a ferry over to Bald Head Island to see "Old Baldy," the lighthouse there
Visit Wilmington's Airlie Gardens for hours of sensory pleasure
Check out these fun things to do in Bolivia, NC
Happy travels to you and say hi to all the wonderful folks at the Holiday Inn Express & Suites at Bolivia...they were all fantastic!
While you're out and traveling about, perhaps you'd like to tell some of your own stories? If you have a story to tell, why not write it here on News Break? You can APPLY RIGHT HERE.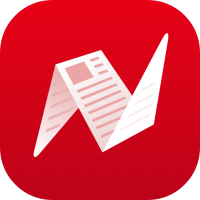 For further reading:
Check out these five people who have the BEST ideas about life!