Because bouncing back isn't always so easy.
What's the best way to get over a breakup?
If you're asking the question, chances are you have been through a tough time lately. Breakups are hard, really hard. And for some people, moving on is difficult, even emotionally paralyzing in your life. So is there anything that can be done to make it easier? I am glad you asked.
Let's talk about 5 easy ways you can help yourself to move forward, begin your healing journey, and hopefully make it easier to get past all the pain.
Step One: Cut the Ties that Bind You
Imagine yourself a glorious yacht, still moored to the dock. Your captain or seafaring friends, whomever, have announced they will no longer be needing your service. Now, as a lovely yacht, with still lots to offer the world has two choices, load back up with new people when the waters are rough...or, sail out to sea to find better waters.
Regardless of your choice...you can't go anywhere while being tied to the dock. A dock that is no longer needed. A dock that no longer serves you. You must unmoor yourself from a familiar situation to move onto better things for yourself.
It makes a lot more sense to cut those ties, get you a copy of How To Fix a Broken Heart, and settle in for the long-haul of self-reflection, doing the work of healing, and envisioning life as defined now by you and not your relationship. Good Housekeeping, in an article called This Is How to Get Over a Breakup, According to Relationship Experts, reminds us that this is the time to work on ourselves and shore up our self-esteem. We can't do that tied to a dock. His or her dock — the ex's dock.
So, get off their Facebook, separate your bank accounts, get the last of your stuff — and don't linger too long at the door. You have things to do.
A note on closure: Closure is really a tricky thing. It's not a psychological concept as much as it is socially accepted term, but it does exist in psychological discussions. Better to work on esteem-building than seeking this mysterious "closure.")
As defined by the American Psychological Assiciation
closure, noun
1. the act, achievement, or sense of completing or resolving something. In psychotherapy, for example, a client achieves closure with the recognition that he or she has reached a resolution to a particular psychological issue or relationship problem.
2. one of the Gestalt principles of organization. It states that people tend to perceive incomplete forms (e.g., images, sounds) as complete, synthesizing the missing units so as to perceive the image or sound as a whole—in effect closing the gap in the incomplete forms to create complete forms. Also called law of closure; principle of closure. See also auditory closure; goodness of configuration; Prägnanz; visual closure.
3. more generally, the act of closing or the state of being closed.
Step Two: Set Some Boundaries for Yourself
Now that you've broken the ties enough to breathe your own air, it's time to set a few boundaries.
Be deliberate and careful who you vent to: a therapist, a trusted friend or family member, or someone you'll likely never see again (sorry to the guy on the bus the other day).
Also, chose to set some boundaries with your social media: keep the worst of your pain out of the public eye. This is to protect your reputation and likely your career. In this digital day and age, what you put online can have lasting effects.
Set boundaries with your ex. PsychCentral discusses boundaries and how our inability to set them post-breakup is likely tied to our inability to set them during the course of the relationship. There's no better time like the present to begin setting and gently enforcing healthy boundaries that help you heal and stay strong.
If you have to delete your ex's number, and erase things or at least hide them from yourself — do what it takes to guard your heart. If you aren't sure what to do with the physical things for now, put them ins storage until your heart can handle the purge
Step Three: Self-Care Yourself Through This Thing
Take Care of Your Body, Mind, and Overall Wellness
This isn't the time to burden your body with difficulties like overindulging in unhealthy coping mechanisms. This is the time for all the self-help books and sermons and whatever else that lifts your spirits. This is the time for lingering baths and a good cry when you need it, long walks with yourself, and phone calls with a friend. Keep your head up and your energy levels productive may take all of your energy. Ask for help when you need it.
This self-care mission begins with prioritizing yourself. It may be a really long time since you've done that, but clearly, it's time. Give yourself permission to find a new hobby, get a new look, or define a new path for yourself. And while you're at it — self-care yourself all the way through this thing.
Begin Dreaming About Your Life
It's time to look forward. If you have to start first with a list of all the reasons your ex wasn't perfect, ok. But move on quickly because you can make lots of really great lists to help you heal and begin to see yourself as a real, valuable person — especially without them.
Make a list of the places you'd like to go visit — either alone or with your friends or family. NOT with the ex. Not places they'd like but places you always wanted to go.
Make a list of all the nice things about yourself. Add to this list each day.
Make a list of your next steps toward feeling comfortable in your new status.
Give Yourself Some Time
Envision a place, an apartment or home, that would be the perfect place. What does it look like? Is it a small apartment with a balcony full of trays of herbs and tinkling wind chimes? Or a farmhouse out in the middle of nowhere? Or maybe, you want to hit the road for a while and try out #VanLife? Your new life without the ex may not change a lot, or you may find a whole new path for yourself, but dreaming forward helps you to start cutting the ex out of your decision-making practices.
Work to be sure when you envision, you see yourself happy — without the ex being there influencing the scene. Tell yourself the good memories are ok and one day you'll have them to reflect on — and it won't hurt so much.
Because truthfully, it's going to take you time to heal. Dreaming ahead will help you to stay focused on your own wants and needs, so beginning that long road of healing.
So, there you have 3 clear ways to help you:
Cut some ties so you can move forward.
Set some clear boundaries so you can guard your heart.
Self-care and love yourself all the way through this thing.
I wish you all the best in your journey. Share your experiences, comments, and your own tips in the comments so others may feel less alone. Share this story with a friend who needs support. Thanks for reading.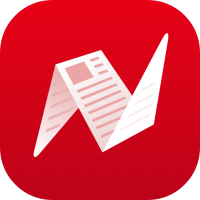 If you have a story to tell, why not write it here on News Break? You can APPLY RIGHT HERE.
For further reading:
The Real Deal on Gaslighting
It's Not Your Job to Fix Broken People
5 Signs Your Relationship is Fizzling Out
5 Reasons Why You Are Taking the Blame