If you have a story to tell, why not write it here on News Break? You can APPLY RIGHT HERE.
According to Randolph County Police Blotter, the man who shot his wife this week at Ashewood Circle area in Asheboro has been arrested before. And his previous arrest involved an assault on a female.
According to the Blotter website:
"Barry Lynn Baxter Jr., 20, of 3602 Luck Drive, Archdale, was arrested and charged Tuesday with second-degree trespassing and assault on a female."
The article was dated 2000. Baxter is now 40 years old and has been arrested for "accidentally" shooting his wife inside of a vehicle on Ashewood Circle. It is unclear if the couple knew anyone from the apartment complex where the shooting took place, or what purpose they had for being there.
Baxter's charges include:
felony assault with a deadly weapon inflicting serious injury
felony possession of a firearm by a convicted felon
felony possession of schedule II controlled substance
felony possession of controlled substance in a local confinement facility
discharging a firearm in the city
He is being held under a $25,000 bond.
Baxter's wife was taken to a medical facility in Greensboro for treatment of her gunshot wound. She underwent surgery and is recovering from her injuries.
When the shooting incident occurred, both Baxter and his wife were in a vehicle parked on the premises. The shooting took place inside the vehicle, at which point the victim emerged from the vehicle and sat on the pavement, where she collapsed. She was taken by ambulance.
Baxter reportedly shouted that it was an accident, and police responded to the "accidental" shooting, however, Baxter was arrested under the multiple charges mentioned above.
Bystanders reported there were other people in the vehicle when the shooting occurred, but none reported knowing who they were or why they may have been visiting the apartment complex. It is unclear whether there were any drugs involved though bystanders reported that the shooter appeared to be under the influence of some kind of substance.
Flyers were distributed at the apartment complex today, according to residents, encouraging residents to remain calm and to be assured their safety was top priority for staff and management. Many residents report being upset or "rattled" by the incident, but overwhelmingly concerned for the victim's health and her condition. Many were relieved and surprised to hear she had survived the wounds which had appeared to be severe to onlookers.
If you witness a violent crime or incident:
Remain calm.
Call 911 and give clear, detailed information, as accurately as possible.
Write down pertinent information so you won't forget details, such as the make, model, and color of a car, the license tag, or a description of suspects you witness perpetrating a crime.
If following an event such as this one you feel emotions that are difficult to process, have recurring thoughts about the event, or find it difficult to carry on your daily activities or sleep, you should contact your doctor or local therapist. These events can be traumatic for observers of the events as well as all directly involved.
The Raleigh News & Observer has more information about what to do if you witness a crime. Watch the video here.
The Randolph County police are asking that if anyone has information pertaining to this shooting incident at Ashewood Circle, Wednesday April 28 in Asheboro, that they call Det. Councilman at 336-626-1300.
You can read more about this incident at the WXII News channel 12 website.
For further reading, check out these articles by this author:
Stop Excusing Bad Behavior from Older People
My First Clear Memory Is of Electrocution
Angry Woman Threatened to Kill My Grandchildren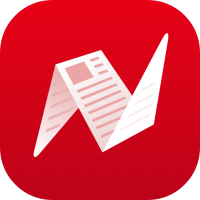 If you have a story to tell, why not write it here on News Break? You can APPLY RIGHT HERE.