OK, I know what you're thinking — but I really mean it.
Not long ago, my life completely imploded.I won't go into the details here, but you know those times. When your life turns completely upside down and you have no idea how you will go on.
But here I am in this moment--and it is ALL OK. Why?
Because I am a woman in my 40's — and this makes a big difference.
Something miraculous happens in your 40's.
Long gone are the teens, where you do all the stupid stuff and hope not to get caught. Long gone are the 20's when you have no idea your worth and do all the stupid stuff because you don't know any better. And long gone are the 30's when you process the guilt for the teens and 20's.
The 40's are here.
The time when you stop apologizing to the world for who you are. The time when you know your worth and you stand up for yourself in a way that you've never done — and for those who cannot accept it, you give them their space. They'll come around, eventually.
There's an unwritten rule about being a woman that needs to be rewritten.
That we need to keep quiet so we don't cause a ruckus. We wouldn't want to hurt any feelings, now would we? There's another unwritten rule that says we have to get along with other people, to the detriment of ourselves, if that's what it takes.
Women in their 40's know better.
We know that not everyone will like us, and that's ok. We know that if we suddenly end up single after a decade of investment in a relationship — that it is ok. We know that even if we are alone, there's not a thing wrong with that. And we know that if our kids, now grown, have a conniption over something, we don't have to stop everything we are doing and fix it for them.
We can distance ourselves, reasonably, from the wants, the needs, the wishes, the demands of others and set boundaries that we've needed to set for years. We ask to be respected, and we do it without apology.
We can care for and love other people — but we've figured out how to do it without losing ourselves.
We know that we have value. And if no one else can see it, we aren't going to beg them to see it. We stand up for ourselves — and it is liberating.
We stop trying to impress everyone else while shoving ourselves down and into the box that's been designed for us. The capacity we have to love others, to serve when we choose to, to listen and to advise, to celebrate and explore, and to truly be ourselves while doing it all — it belongs to us, because we, in our 40's, have figured some things out.
Need some proof? Best of Life gives us a few science-based reasons to look forward to your 40's (or celebrate them if you're already here with me!):
Your brain is fully developed. (Though your memory may be a bit off — am I right?)
According to researchers at University College London's Institute of Cognitive Neuroscience, the brain's prefrontal cortex continues to evolve well into our 40s, meaning you can finally enjoy the full benefit of all that learning you've been doing for the past four decades. — Best of Life
More confidence and emotional intelligence
More focus and concentration says Psychological Science: "your attention span will reach its peak around age 43, according to 2015 research published in the journal."
Creativity is still on the rise and can peak well into your 50's!
You are less likely to be the victim of a crime according to the U.S. Department of Justice.
You are likely smarter with your money and more economically stable at this age.
You are more well-read, well-spoken, and well-educated
And so much more. The 40's have a lot to offer and even though I am now in the last few years of my 40's decade — I intend to do this right. Better late than never, right?
It's never too late to honor yourself and all you have to offer this world. And there's not a thing wrong with doing it on your own terms. Go forth and celebrate your 40's — haven't you come this far and deserve it? I am asking YOU because no one gets to determine that for you.
You do.
If you enjoyed this article, you may also enjoy these:
When Your Partner Refuses to Give it Up
Guys, We Want You to Want to Do the Dishes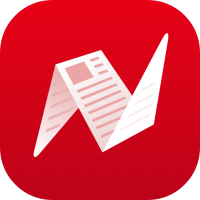 If you have a story to tell, why not write it here on News Break? You can APPLY RIGHT HERE.