Here's what you need to know before you write that first word.
There's no reason to sugar coat this; it's really hard to write a book. Especially that first book or novel. But it doesn't have to be so incredibly daunting that the great idea for a novel you dreamed up one foggy afternoon six years ago, can't be brought to fruition. Because it can! But do YOU have what it takes to write a book? You may be questioning yourself a bit too much.
The idea is there. The characters have been mingling, getting to know each other, playing out various ways of interacting…but it's all between your ears. So how do you get them out of your head and into print? Don't they at least deserve that?
Pollsters report more than 80 percent of Americans would like to be an author, and in 2011 statisticians counted 329,259 books published in the United States, and 2.2 million books published in the world. Google estimates 130 million books have been published in human history. — Huffpost
If this is your first time writing a book, maybe you just need a bit of confidence to get started. Answer these questions:
Do you have an idea for a book?
Do you want to write a book?
Are you willing to do the work to write your own book?
There. See? You do have what it takes to write a book. Your book.
Let's take it a bit further with a few actionable tips to help get that novel idea out of your head and into real words.
Write Your First Book — Getting Started
Prep-work:
Determine the genre and/or subgenre of your book (this guides the language and voice you will use in writing your novel.
Determine the length of the novel (some genres are easier to publish if they fall within the norm of length. Also helps you to pace your narrative.)
Prepare an area to work
Get the tools you need
First, decide what kind of book you will be writing so you know what length the book should be and your target audience. Always keep your reader in mind when you write.
How Long Should Your Book Be? The Complete Guide
The 'how long?' question has to be one of the most commonly asked by new authors - perhaps even experienced ones, too…www.standoutbooks.com
To Plan or Not to Plan
It does not matter if you plan every detail of your first novel ahead of the writing process (termed a "plotter") or if you just sit down and start writing to see where the story takes you (termed a "pantser".) Perhaps you prefer a little of both. Regardless, set a writing goal you can manage and carve out some time to work on your book. Prepare the people around you and in your home so they will know you are working on something important. Get you a handy-dandy "Do Not Disturb" sign for your door and when you are ready — start writing!
It helps to have a writing program ready to use. Some love Word, some write on napkins or whatever they can find but consider the way you write and your personality. For one of my favorite authors, Delia Owens who wrote the wildly popular best-selling novel Where the Crawdads Sing, by her own admission would rise from bed and jot down thoughts for the book on sticky notes, scraps of paper, or notebooks. She then compiled all of these musings into a novel that is nothing less than brilliant and breathtaking. I use and prefer a structured program like Scrivener and could NOT have written my book without it. To each his or her own.
Write Your Book — Staying Motivated
The first draft really is just that; a draft. It really does not have to be perfect. Save the editing for later and just get your story written. Write the book first.
DO NOT overthink so much that you take the comma out, put the comma back, take it out again. This draft is about getting the content out of your head and onto the screen.
You will do several reads-through and edits. Don't get too tied up in correcting plot holes or spelling or fleshing out your characters perfectly because you will be doing this as you go through your edit(s.) Your goal is to plot and making sure the webbing of the book is in place. That structure is crucial to having a novel that can stand up on its own.
This takes some real commitment. On your time. On your relationships. On your sanity. But once you get that flow going with your book, take some time each day or a few times a week to flesh it all out into the full-length story. You are going to need supportive people around you to keep you motivated, but also to pick up the slack in other areas of your life so that you can stay focused on your writing. So, talk to your support team and let them know how they can help keep you motivated.
These people are not to be confused with beta readers. These folks are your support staff, your cheerleaders, your emotional supporters. They are the people that help out with the laundry to give you more time to work. The people that fix you a coffee or who respect your need to hole-up for a few hours a day, undisturbed.
Speaking of disturbances; cut out the distractions like your phone or the TV. This is a time for focus.
Writing is Not Your Therapy; Write a Book Because it Needs to Be Written
Simply put — you can do this. Confidence is key. Remember that novel-writing is not your therapist. Cathartic, yes, but the process itself can be quite challenging as well. Whatever demons you have lurking beneath the surface, they may arise when you begin to uncover this deeper level of creativity and do so with more isolation that you normally experience.
Many people mistakenly think that writing a book will fix them. Or they begin to have an unhealthy emotional connection to the work. What happens then if you cannot find representation for your book or if it is published and does not sell well? While you put your heart into writing your book, it does not define you as a person, although it is an extension of you. You exist independently, confidently, wholly as an individual with or without your first novel being finished. It is a personal goal. A journey you take. Not a way to work out your internal struggles.
Use therapy if you need to and let your novel be the story of your characters. You are their catalyst, not the other way around.
Get Your Book Finished
To write your book from beginning to end is a major task, but once those last words are completed, the real work begins. There's editing (lots of it) and Beta readers and querying and publishing. But you will never get to that end goal if you don't sit down and take the time to just write your book.
When you are nearing the end of your first novel, you may be tempted to step away, delay the process, or begin to overthink the ending. Sometimes a little space is good, but keep it short. You don't want to forget the earlier details of your book's narrative. Keep the story fresh in your mind by continuing until you have sailed through the climax of your story and reached The End.
So what are you waiting for? Get ready and write that book!
For further reading:
The Brilliant Writing Lesson in Harriet the Spy
'Where the Crawdads' Sing by Delia Owens
Life is Too Short to Read a Boring Book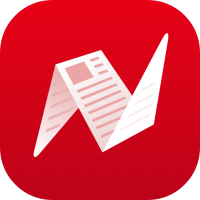 If you have a story to tell, why not write it here on News Break? You can APPLY RIGHT HERE.