Time to take marketing to the next level.
(Do You have stories to tell? Write them for NewsBreak!)
Image by Gerd Altmann from Pixabay
Are you thinking of upping your social media marketing for your writing business? Well, me too. After a wild #2020, I'm ready for a little intelligent planning. This year's been so up and down! It's time to take the wheel here and start the year right.
Do You Have a Social Media Marketing Plan?
As writers and social media creatives, we need a marketing plan.
Perhaps you are doing the same thing I am right now. Reviewing your numbers for the year. Looking for ways to optimize your time. Making plans for the new year to do better, be more diligent, publish more articles or video content, make more money? Yes and more yes.
Get Organized
Any business marketing strategy involves an organized and purposeful approach. You have to organize ideas, write or create video content and publish. But that is only half the work. The real work that most people do not enjoy doing, is getting eyes on your content. To do this, you need a focused approach and a fairly regular schedule of activities.
Create a vision board.
For business owners that are creatives, we are often very visual people. We amp up ourselves with visual and other sensory things that keep us going on the toughest days.
Create a vision board that represents your working goals, your follower count goals, and also those things you want to achieve financially. Include pictures of that vacation you want to take or a glittery #follwergoal, whatever works to keep you inspired and focused on your overall goals for the day, the week, the month or year.
Get your digital calendar involved.
Do you find you are always avoiding your marketing legwork? Well, add it to your calendar. Carve out a few blocks of time each week for marketing activities:
Post new campaigns on social media sites.
Engage on previous posts.
Actively follow, engage, and seek new followers.
Rotate "dates" with each social media site to keep your ad campaigns diverse.
Use hashtags that drive your business and find target audiences. On Twitter, watch the trending hashtags and take advantage of these.
You can set reminders for each task to keep your schedule moving smoothly and your social media promotions active and productive.
Hire an expert.
If social media ads aren't your thing, hire an expert to manage these activities so you can get on with content creation or sales. Fiverr, LinkedIn, and UpWork are all great sites to find social media experts to handle this work for you.
Use organizational tools like Milanote or Trello.
There are plenty of organizational apps you can use to plan out your week and stay on top of things. My personal favorite is Milanote, as it functions very much like a digital vision board. Trello works similarly. Decide what features would work best for you and research some of the most well-reputed organizational tools you can use for your business. Many offer a free trial so you can give them a test run.
Use social media marketing tools
Vary your social media platforms for the greatest audience and reach. New audiences, new followers, new eyes. This means you have more chances to be seen with the algorithm planning out who sees what on their homepage. Get in too much of a lane and you limit your audience.
Social media marketing is not optional if you want to be successful in any online business (and often for your brick and mortar businesses, as well. Make sure your business has a strong online presence, and keep it current, active, and engaging for your target audience or customer, even if you have to hire a social media manager to do it for you.
Practice authentic engagement
Engage with your potential clients and customers. People want to interact with you and gauge your authenticity and trustworthiness. Introduce yourself. Thank your customers and always engage with them in a friendly manner. Treat all comments and reviews as important and show you are really interested in hearing your customers' experiences. Handle disgruntled customers with grace. If you can win over these customers, they often will become loyal customers who tell others about your services.
Offer incentives
Create give-aways and campaigns that offer incentives for others to follow you, comment or leave reviews, and share your work or your website with their social media followers. This could be as simple as offering a freebie download for a newsletter subscription or a review.
Implementing a Lasting Marketing Plan
Don't let that hamster wheel make you forget you are working your business for a reason. To put your creative content out there, yes, but to promote yourself and your own work. You have personal goals for your business, your lifestyle, your finances. When you implement a marketing plan that works for you, and see it through, you can drive business and reach your goals. When you see the numbers slow down, change up your timing on your posts and vary your techniques, tags, and images so you get fresh interest. Above all, it only works if you work it.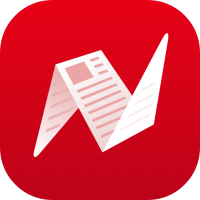 For more reading:
How Should We Respond to Workplace Change?