It's time to celebrate poetry!
Do YOU want to write for NewsBreak? You can apply to be a writer right here: Application for Writer Status.
Picture Credit-Pexels, Poem Credit- Christina Ward, Claremont N.C.
When I was in high school, my literature class had a section on poetry. I had to choose a poem, study it, and then give my analysis of the poem to the class. Being the dark and foreboding, somewhat overly emotional teen that I was, I chose Sylvia Plath's "Edge." My first read; confusion, bafflement, an overwhelming sense of stupidity as I grasped with the words and images. (And this wasn't even a challenging poem of hers, I have learned by reading others.) I looked up words. I researched images. I read and re-read and studied and poured over the difficult poem.
Then, magic.
Snippets of words began to make sense! A series of darkly mysterious images through careful word choice, complex thought, and brilliant vision, Sylvia Plath birthed in me a life-long love and appreciation for poetry. I still love her work.
Consider Rupi Kaur. From her website:
"rupi kaur is a #1 new york times bestselling author and illustrator of two collections of poetry. she started drawing at the age of five when her mother handed her a paintbrush and said — draw your heart out. rupi views her life as an exploration of that artistic journey. after completing her degree in rhetoric studies she published her first collection of poems milk and honey in 2014. the internationally acclaimed collection sold well over a million copies gracing the new york times bestsellers list every week for over a year." (Her poetry does not contain capitalizations, which is reflected here on her bio.)
Here is a poem of hers, of which I am particularly fond:
"i want to apologize to all the women i have called beautiful
before i've called them intelligent or brave
i am sorry i made it sound as though
something as simple as what you're born with
is all you have to be proud of
when you have broken mountains with your wit
from now on i will say things like
you are resilient, or you are extraordinary
not because i don't think you're beautiful
but because i need you to know
you are more than that"
― rupi kaur
April is National Poetry Month as declared by the The Academy of American Poets in 1996. It has now become the largest literary celebration in the world.
Schools, literary websites and magazines, publishers, poets, literary scholars, libraries, and book sellers celebrate the importance of poetry in our culture.
"Think about how you can sprinkle more poetry into your life. It could be reading a poem a day; it could be taking a poetry workshop, it could be checking out a classic poetry collection from the library or it could be you attending a poetry reading at your local bookstore or coffee shop. The point is, poetry is everywhere–YOU just have to find it!" — Alice Osborn, Author/Poet
Most of us have jobs that allow us to be very cerebral, social, or physical, but that may not necessarily challenge our imaginations, connect to our emotions on an intimate level, or challenge us to see life from a creative perspective. Poetry allows us to connect therapeutically to our emotions, develop a more acute sense of empathy, exercise our imaginations, and helps us to "smell the roses," admire the horizon (as exampled in the poem graphic above,) re-connect with the humanity within us and within others that connects us all. Poets challenge us to see things differently. They challenge us to think, not in numbers, budgets, customers, or profit-margins, but with the heart.
Heart is what makes us human.
But poetry is more than that. By studying, learning, memorizing, or writing poetry, we stimulate the intellect, become creative analyzers of the world around us, and stretch ourselves linguistically, all which can be very beneficial in the workplace. John Coleman of the Harvard Business Review reports in his article "The Benefits of Poetry for Professionals,"
"I used to tell my senior staff to get me poets as managers. Poets are our original systems thinkers. They look at our most complex environments and they reduce the complexity to something they begin to understand."
And continued,
"Business leaders live in multifaceted, dynamic environments. Their challenge is to take that chaos and make it meaningful and understandable. Reading and writing poetry can exercise that capacity, improving one's ability to better conceptualize the world and communicate it — through presentations or writing — to others."
Anyone who must write on the job, whether it be emailing, report writing, or in any field associated with teaching, consider taking a poetry class or attending a poetry seminar, poetry reading, or signing up for the Poem-A-Day with Poets.org. Pushing yourself creatively, whether on the writing end of it or just by supporting the poetry efforts of others can expand your mind as an educator, customer service representative (remember poetry helps develop empathy?), or police officer, lawyer, bus driver. Regardless of your title or status, poetry connects us all to our own human condition and gives it shades of color we don't normally notice.
While much of our life takes place at the surface level, poetry challenges us to dig a little deeper, love a little harder, live a little freer, and embrace all the nuances of our day that might pass us by in the mundane repetition of it all.
I encourage you to read a poem today. Write a poem today. Or go by the local library and check out an anthology. Give the creative part of your brain a little exercise and attention. Happy National Poetry Month to you!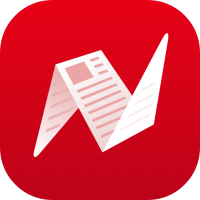 Tilda's Promise, a Novel by Author Jean P. Moore
Reading is Good for You, Especially 'Complex Poetry' and Books