Cooking dried beans from scratch is not as hard as you might think
Coming from the south I grew up eating a lot of home made dishes. Dumping things out of cans and boxes just isn't the way I learned to cook. Cooking dried beans can be a bit scary if it's not something you are used to doing, but dried beans are packed with healthy nutrients and are one of the most economical things to feed your family.
Helpful article: Nutritional and health benefits of dried beans
Dried beans (often referred to as grain legumes) may contribute to some of the health benefits associated with…academic.oup.com
Here are a few tips and a walk-through of cooking a delicious pot of dried beans:
Prepare the beans:
Today I'm doing a pot of Great Northern beans and pinto beans. I'm starting out by washing (just rinsing well in a strainer is sufficient) several cups of Great Northern beans and pinto beans, removing any little bits of dirt or damaged beans, and then putting them in a pot and covering with hot water at least 2 in over the surface of the beans.
I put in a ham hock (these are excellent flavor and very economical as well!) and turned the temperature too high to bring it to a boil. I add a half teaspoon of salt to the water — and I try not to over-salt while cooking. Salt is important to your bean dishes but over-salting makes them taste just plain awful! Taste-test toward the end of your cooking time to adjust the salt flavoring!
Prepare the onions
While I'm waiting for this to boil I prepare the onions. Two medium onions cut into thick slices. I heat up 3 tablespoons of Crisco or vegetable oil in a frying pan and then place the onion slices in the frying pan to cook. I add a tablespoon of cumin, a few sprinkles of coarse ground black pepper, a tablespoon of parsley flakes, and a sprinkle of Chipotle powder as I like a little Smokey warmth.
Stir fry the onions until they just start to soften and get a little bit of a glazed look to them and then transfer the contents of your pan into the pot of beans.
At this point all you have to do is bring it to a boil, turn it down to simmer on medium-low, cover, and keep checking the water level to be sure the beans are covered with water at all times. (As the water boils some of the beans will float — this is ok, just make sure there's enough water for them to move about and be covered.)
It takes two to three hours to cook the beans through. You will know they are done when they are soft all the way through and you can smash a couple of beans very easily with the backside of your spoon. I prefer to overcook them a little bit because I like them extremely soft.
Do not scorch them!
The hardest part about cooking dried beans is to not allow them to scorch and stick to the bottom of your pot. If the beans scorch it often ruins the flavor of the entire pot of beans! There's no smell quite like a scorched pot of beans! So just be sure to check it frequently, every half hour or so (set a timer on your phone if you need to, make sure the water level is good and the temperature is not too hot. You want it to be simmering but not boiling.
Chopped raw onion is a perfect topping for the beans when they are done if you want to eat it truly southern-style!
Check out this article about collecting very special recipes for your kitchen or Learn how to make Ginger tea for your health!
Thank you for reading along with my cooking today — I wish you happy cooking and the best of meals! ~Christina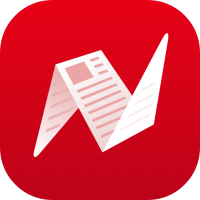 Download the FREE News Break App to get more stories that matter to you.
Want to write for News Break? You can APPLY RIGHT HERE.