Toxic people come in many different forms and shapes and colors. One example of a toxic person is today's Karen's. They aim to steal your pride and try to alter your mentality in order to bring you out of your character and make you look foolish by humiliating you in some form or fashion. They are like demonic leeches trying to slide around earth and suck all the positive energy out of you. They approach with a smile but the eyes or deceiving so stare at them long and hard and if there's any waiver then they probably are toxic.
Hiding behind a cloak of guilt waiting in the darkness just waiting to leap and take your joy. They are joy demons, that's what they are called. They are usually the one who never support your ideas or in some type of hidden competition with you that you don't even know about. Sometimes they call but it is never a "how you doing" or "how was your day," instead its "guess what I accomplished" or whatever they can try to throw in your face.
When these people come in your space just exhale and remain humble the demon feeds off stealing your joy. Never let a person try to bring you down and make you drop your head, find strength in the shade and shine in the light. Just stay aware of the people that you allow into your personal space. Your personal space is your realm of comfort it is the space where you free to be you it is what keeps you balanced and once your chakra is off then your being off. The one that I mention in here could be known as The Energy Drainer.
Another one we come across is The Fake Complimentor who gives you fake compliments. All of a sudden you get a person you know that has been negative in your life call you up and tell you congratulations you got to think to yourself what was this for? What is the congratulations for did you just achieve a goal that you have been working on and if so just analyze if some kind of way does your goals affect them. You can ignore them are just take the compliments and just move on. You will never really no if the person is sincere in their actions.
You have the pessimist, the one who talks down to you to make themselves feel better and only cares about themselves. They love to discredit your dreams and try to make you feel like that dream is worthless. You have the criticizer and that is a person that criticizes every move you make. Then there is the manipulator and they try to control everything, pretends to like you and other people and loves to make every decision for themselves and others.
Lastly you have the Victim and they love to blame others for their misfortune. They are the ones constantly seeking attention from others and talks mostly about their excuses for failing, a real negative ball of energy. If you come across these types of people and you see them you know how to engage them. If you feel like I left out a toxic personality let me know and feel me in on your toxic experiences.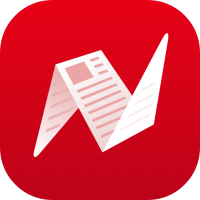 This is original content from NewsBreak's Creator Program. Join today to publish and share your own content.