We 80s babies grew up on the historic superman. I wanted to be superman, who doesn't want to be faster than a locomotive and leap on over the tallest buildings in a single bound,bulletproof and laser eyes virtually invincible. But even superman a beloved character who have been around 80 years has undergo revamping or rebranding to accommodate the times we live in.
He has fought white supremacy, Muhammad Ali and now he becomes bisexual in this new comic. In this fifth series of the DC comic named: "Son Of Kal-El" will confirm that John Kent son of Clark Kent and Lois Lane is in love with Jay Nakamara a male reporter. Although the issue has not been released yet the pictures of the two sharing a kiss have been all over the internet.
Whoever say that they did not see this coming is not in tune with the world of to today and still locked in centuries old mindset the world is changing. I remember as a child getting paddled at school at that's another story but the fact of the matter is it is new day. When more and more parents saying they letting child choose if they are girl or boy. We have been forced when our child to have the conversations of sex and who they identify as and it is all so confusing these days. They have so many different labels you have to go over with your kids.
The comic issue comes out in November and it plans to cover the new Superman and his endeavors to save the world from the cronies and goonies of the world. DC is giving the teens of today another superhero to believe in, another superhuman they can identify with. For so many years their was only one kind of hero that did not reflect the world as a whole."I've always said everyone needs heroes and everyone deserves to see themselves in their heroes and I'm very grateful DC and Warner Bros. share this idea," writer Tom Taylor said."Superman's symbol has always stood for hope, for truth and for justice. Today, that symbol represents something more. Today, more people can see themselves in the most powerful superhero in comics."
Many fans on twitter were thrilled to hear the news .
https://twitter.com/nypost/status/1447607235195154439/photo/1https://twitter.com/nypost/status/1447607235195154439/photo/1
It is clear it is a new time and it is a new Superman taking on the world bigger and bolder than ever. Issues should be coming soon so DC fans get ready for the action.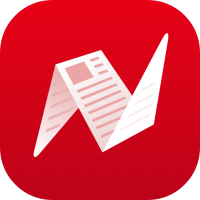 This is original content from NewsBreak's Creator Program. Join today to publish and share your own content.