Confused friend I need help!!!!
So let me give you a little backstory real quick my friend just for the article we gone say "Bob" been talking to this chick "Jenny" for a few years. Me and Bob know each other from growing up in the neighborhood. He like a brother to me. So me and Bob was at the club last weekend and we having a good time I'm talking about thee music bumping ladies everywhere, and this chick approach us. Bob a good guy, we both good guys and practically married meaning we been long term relationships for a while. So anyways she proceed to talk to us telling us her and her girls feeling the vibe and wanted to know if we wanted to come chill with them. I politely said and no and declined the offer my boy Bob like yeah I can chill. Oh no Bob in my head is what I'm thinking. So I go over just make sure my boy don't get into trouble and he engaging having a good time when I look over to see his girl Jenny by the bar vibing. So I try to get his attention but he to caught with these hotties to pay attention but something not right my boy told me Jenny was sick but why she hear. So i watch Jenny and she talking to this guy and they having a good time. So now I'm really confused I don't know what to do at this point should I tell my boy or should I just say it ain't my business. I contemplate and get me a couple shots of henny from the waitress and after the shots kicked in I was like forget it get your party on my boy turn up. so we get back to the spot I'm dropping bro off and everything want to tell him I seen your girl at the club with some dude but I just told I'm holla at my boy and burned out. So when I get home I tell my girl what happened and she tell me don't say nothing. The next day I come downstairs my girl on the phone telling Jenny what happened and Jenny get mad cause Bob was chilling so I'm like now I got tell Bob. So I tell Bob and he pissed he like why you ain't tell me why we was the club and I'm like my boy I told you you wasn't paying attention. So he all mad at me for no reason and gone tell me I ain't no good friend so I just stop talking to homie ain't talk to him since that happened you all think I'm wrong I tried to be a good friend and tell him the real but that ain't help. This was at a club downtown Houston we frequent the spot a lot and I don't want it to be no hard feelings like I said he like a brother to me I need some advice let me know in the comments and I can give you and update on the situation.
peace and love ominous dreamer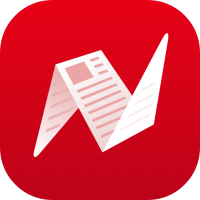 This is original content from NewsBreak's Creator Program. Join today to publish and share your own content.