The music industry is in an altered state of being right now -- in the sense that there isn't a music industry. At least not in the way that many of us may remember. There aren't a handful of artists competing for that million-dollar deal with one of the major labels. There isn't a magical A&R rep coming to try and pluck you from the open mic oblivion.
As an independent artist, you can seek out and often achieve some level of independent success without a six-figure budget and PR machine behind them. Through the advent of the internet and everything that came with it; social media, streaming sites, internet radio stations, blogs, and influencer playlists, the opportunities are seemingly endless.
What once was a stream of new music being introduced by a finite amount of record labels has transformed into a steady flood of artists uploading singles, EPs, and albums for anyone with a wifi connection or a data plan to access. With so many options available at the push o a button or the click of a mouse, how does one set themselves apart?
For Sacramento-born artist, writer, Student Affairs professional, and now Ph.D. recipient Cameron Parker, it's been late nights, studio sessions, and writing in whatever moments he can find to make it work. With his new single Believe Me, a smooth R&B song that reminds you what it feels like to fall in love in the '90s, reaching 10k streams on Spotify in two days... the work seems to be paying off. In the past years Parker, better known by his stage name Cash Campain, has been making steady progress towards his music goals.
Which, in the end, isn't music at all. Or at least not just music.
"Music can't be my only job, but that's because my dreams and goals are much bigger than music."
Music isn't the last stop on Campain's journey, but it was the first stop he made after heartbreak. A former basketball player for Dominican, Campain went through a particularly rough breakup in college and found himself turning to music for solace. The healing that he found in the music helped ignite a passion within him. He's been pursuing it, in some form or another, ever since.
What Campain wants out of music is so much more than a gold plaque or a million streams. Though it is worth mentioning he technically has both. Two of his singles have hit 1 million streams, and his last album hit 500k. No small feat when there are hundreds of millions of options to choose from. Which makes it even more impressive, considering he does it by himself.
"I do most of what I do on my own. Don't get me wrong, I get help when I ask for it, but I don't have a dedicated team of people who are out there working and building on my behalf."
While that team could be somewhere in the future, for now, he does what he can on his own. Having lived in the Bay Area for the last 17 years, he planted seeds in the communities and started growing. Organically. Building connections. Shaking hands and networking. Methods that feel nostalgic, almost antique compared to the way people find their audience in modern times. Something he may have picked up along the way while earning his doctorate in Business Administration. But... If you're from here. You know there's nothing that teaches you about having to do the work for yourself more than growing up in Sacramento.
"Where did you grow up?"
"South Sacramento, born and raised. On Mack Rd is where I spent most of my days..."
Charmingly cheesy nods to the Fresh Prince theme song aside, Campain seems to hold a special place in his heart for Sacramento. You can feel the emotion eking through each syllable as he speaks about his hometown. Which led to the next question.
"But you no longer live here? Why is that?"
"A wise person once told me that you'll do more for the people you love when you venture out, grow, and come back with what you've learned. I had to see more now to be able to do more on behalf of the city that made me later."
Campain wants to come back to Sacramento with the knowledge and financial stability needed to start a program based in the city that mentors up-and-coming talent and forward-thinking individuals. He hopes to create the space to assist them in whatever form they need to achieve their goals.
"The worst feeling is not having your home crowd clap for you. It almost hurts more than strangers booing you... and I want to be the change I want to see. There are so many talented artists that are from Sacramento -- my brother (rapper Caleborate), Mozzy, Lexy Panterra, Saweetie, the list goes on -- but you don't hear much about it from the hometown."
As difficult a pill as that can be for some in Sacramento to swallow, it seems like an often repeated theme in the whispered conversations between artists in the community. The kind of challenges that come trying to make it outside of Sacramento when it feels almost impossible to find the support you'd need. The type of support that acts as the foundation for an artist to build upon. Campain has made himself a promise to see that mission through.
"I'm rooting for everybody Sac."
Promises seem to be a running theme with Campain. His new album, set to release in Feb of 2022, is entitled "I'll Meet You Here Tomorrow" and the context of the title is just that. A promise.
"It is the intention. To plan something with someone into the future means that you want more with that person, that seeing that person matters. That you will set aside that isn't promised to continue to nurture that connection... it's a big deal."
With his lead single doing fast numbers, and his next project acting as a stepping stone towards the next stop along his journey, it looks like this South Sac native is figuring out a way to keep all of his promises.
And he doesn't take that lightly.
--
Follow Cash Campain:
Find his musical catalog available on Spotify here.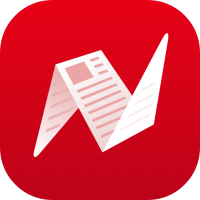 This is original content from NewsBreak's Creator Program. Join today to publish and share your own content.