Voice actor. Hip hop artist. Radio host. Son. Friend. With so many titles under his belt Sacramento's Max Hernandez, aka Max Bundles, can add a new title to his resume. Animator.
An animator with a recently premiered animated series on Roku's 5ive XL channel, to be specific.
His new series 'Max and Patrick' follows the daily hijinks of two friends trying to survive their day-to-day lives. The animation style, reminiscent of South Park, utilizes simple, rudimentary graphics and 2D landscapes to harken to a simpler time. Amidst a background of color-blocked landscapes, with the occasional overlay of real-life images, Hernandez mixes hip-hop music from Sacramento and Bay Area artists. Playing live-action music videos on the animated TV screen as Max and Patrick dance, reminiscent of Mike Judge's Beavis and Butthead.
Which, if I'm being honest, is my favorite part of the show. When I was younger, watching Beavis and Butthead was one of the ways I was introduced to music that I would have never listened to otherwise. I grew up listening to hip hop, funk, and Latin music by choice. I grew up listening to pop and folk music that my parents played by force. There were so many genres that would have flown below my radar if not for shows like this. With Hernandez incorporating the same methodology as his predecessors, he gives watchers that same opportunity. To find something new and exciting. Especially when it comes to the bevy of local artists on the roster.
Hernandez, who animates, writes, and voices the show's main character, is making it part of his mission to include as much work from local artists as possible. He hopes doing so will help spread Sacramento's creative reach even further and to a different audience.
Especially hip hop. Not only is hip hop the theme song, and often times the videos featured during the show, it's the music that the soundtrack is currently revolving around.
"I'm excited about it," Hernandez explains.
"I've got A-Plus from Souls of Mischief working on an episode, and I have some work that Gab and I did before he passed, so it's going to have some amazing features."
Timothy Parker, aka known as Sacramento-born hip hop artist Gift of Gab, passed away on June 18th. Hernandez, who has known Gab for years, both produced and assisted with tour booking. Sadly, Gab is not the only California hip-hop artist who suddenly passed, leaving fans in a state of perpetual shock. From Gift of Gab to Shock G to Baba Zumbi of Zion-I Crew, a collective state of mourning gripped the hip-hop community. Hernandez included.
"When Gab died, I put together an episode that features him in it. We'd done a song a few years ago, so I included the original piece and put it together as a way to pay my last respects." While making that episode and the series in general, Hernandez found a kind of healing that he didn't anticipate.
"When I was a kid I told myself that I wanted to make cartoons or video games. Now that I've grown up, and I'm doing it, I find that I'm getting a lot of healing out of the process. A 45-second clip can 12 hours to make sometimes, but the result ends up being extremely rewarding. It's really therapeutic and requires a lot of patience."
It's unclear what the future holds for Hernandez and the project. But in Hernandez's mind, the dream is to have the series picked up by Adult Swim. The Holy Land of raunchy, wild, and off-kilter adult cartoons. Until then, Hernandez spends much of his free time working on the Halloween special he plans to air on well, Halloween.
The trailer for the episode felt similar to the "found footage" festivals I frequented at The Guild Theater years ago. If you're unfamiliar with found footage film, it can be breathtakingly beautiful or eerily unsettling and verging on the uncomfortable. It's all dependent on whose hands the story is in. The promo for the Halloween episode definitely leaned more on the unsettling side. Zombies, dangling eyeballs, and misshapen pustules exploding on people's faces give it that B movie, creeper quality. But given that it's a Halloween special, I'd expect nothing less than goop and gore.
The Max and Patrick show is now available on Roku, as well as YouTube. You can follow along with all of Max and Patrick's antics on social media on Facebook, Instagram as well as on TikTok @maxandpatrickcartoon.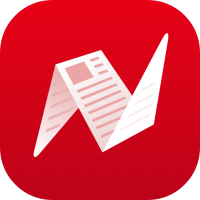 This is original content from NewsBreak's Creator Program. Join today to publish and share your own content.